Danbury
Overview
The Working Cities Challenge initiative in Danbury will address the issue of underemployment and unemployment of low-income immigrants. The team's core partners will accomplish this by connecting the city's education and job training institutions with employers where there are hiring gaps. This will create systemic change that will be sustained for years to come.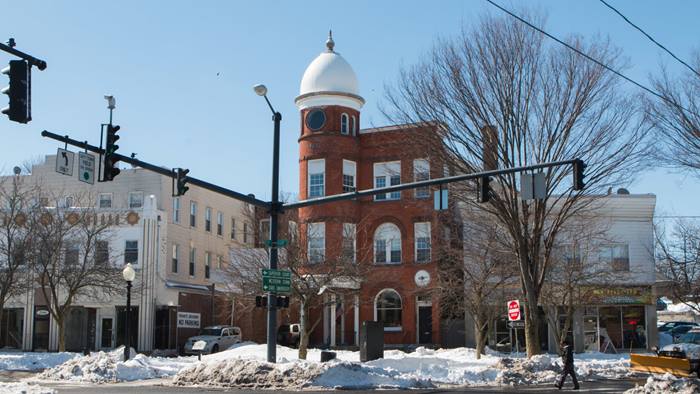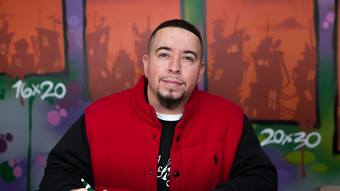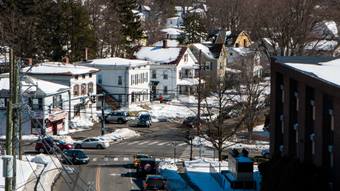 Implementation
Danbury's Working Cities Challenge team will work to reduce poverty for people of color and immigrants by creating a network of services that moves residents through continued proficiency in language skills and provides access to childcare services, enabling them to access better jobs.
Overview
Through their DanburyWORKS initiative, the Danbury Working Cities Challenge team will aim to reduce the number of immigrants and people of color who are in poverty by 30 percent in the next 10 years. The effort will evolve through two phases. Phase one will focus on building trust among the diverse cultures in Danbury by creating a system of language acquisition programs and increasing access to affordable, quality childcare. Reducing these barriers will help pave the way for phase two, which will move residents who have acquired appropriate childcare and language proficiency into job and educational training programs to improve economic self-sufficiency.
Leadership
Residents and business owners
Community Action Agency of Western Connecticut
City of Danbury, Danbury Public Schools (Family and Community Engagement Center and Western Regional Adult and Continuing Education - WeRACE)
Danbury Promise for Children Partnership (collaborative)
Ecuadorian Civic Center of Greater Danbury
Connecticut Institute for Communities
Western Connecticut State University
Naugatuck Valley Community College
Regional YMCA
Age Well Community Council Danbury (collaborative)
EdAdvance / School Readiness
Problem
While Danbury has a low unemployment rate of 4.2 percent, the census reveals that 12 percent (9,630) of its residents still live below the federal poverty level.  According to Data USA, the most common race or ethnicity living below the poverty line in Danbury is Hispanic or Latino, with 35 percent (4,952). The city is one of the most diverse in the state of Connecticut, with 45.25 percent of Danbury citizens speaking a language other than English. Barriers to wealth include fear and a lack of trust among immigrants and people of color, the need for a connected language system, as well as a lack of affordable and accessible childcare. In fact, the cost of childcare between 2009 and 2017 rose by 5 percent while real wages fell by 10 percent during the same period, according to Connecticut Voices for Children.
Danbury's population has experienced significant growth, and that is expected to continue over the next two decades by more than 10 percent, with census data indicating that the Latino population will grow faster than any other ethnic group. However, 33.9 percent of foreign-born Danbury residents have less than a high school education (an increase from 32.7 percent in 2010), compared to 6.4 percent of native-born residents. This limits employability, and these residents and their children will remain in poverty without the necessary resources to build job skills and increase education.
Shared Result
During the first two to three years of this 10 year plan, the DanburyWORKS team will address the barriers that prohibit or limit the identified population's ability to participate in education and/or job training programs that increase wages. The short-term outcomes relate to reducing those barriers by building trust among the diverse cultures in Danbury, improving proficiency of the English language, and increasing access to affordable childcare.
Through building trust, immigrants will gain a voice and representation in the community (e.g. nonprofit and civic Boards, Chamber of Commerce, government leadership, business influence). Another short-term outcome is for residents to be able to access and seamlessly transition among a variety of ESL (English as a Second Language) programs that support progress and growth in language acquisition. Childcare outcomes include increasing the number of family childcare providers (20 new licensed businesses) and increasing accessibility for childcare into the evenings and weekends (30 new slots by year three).   The long-term outcome is that more residents will access job and educational training programs to increase their income and improve their quality of life.
Strategies and Actions
The overarching strategy for DanburyWORKS is to focus efforts in two phases – building capacity and infrastructure in phase one to ensure success in phase two. Phase one strategies, which will be implemented during the Working Cities Challenge initial grant period, include identifying community opinion leaders to foster community dialogues and engage residents in building trust in their city, identifying gaps in the ESL services and addressing the disconnected system so that it becomes easier to navigate and progress in skill level, and recruiting, licensing and expanding hours of family childcare. During year one, the committees will identify best practices for community engagement and begin to lead community dialogues, identify all ESL providers and create a navigation roadmap, and recruit and train family childcare business owners.
Information provided on this page is sourced from the team's implementation grant application.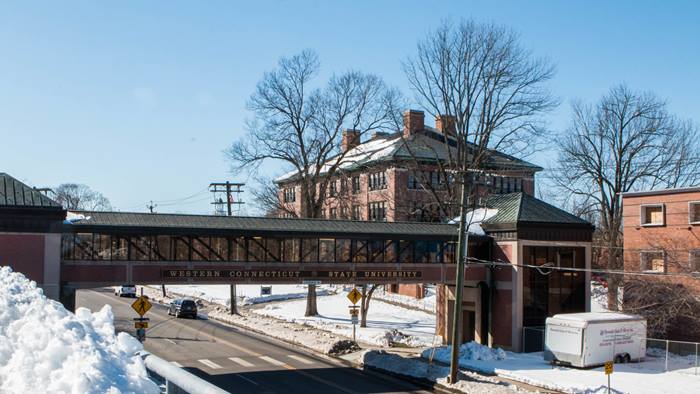 Design Grant
Partners:
Western Connecticut State University
Danbury Youth Services, Inc.
City of Danbury
Gartner & Main LLC
Danbury Public Schools
Connecticut Institute for Communities
United Way of Western Connecticut
Community Action Agency of Western Connecticut
Vision:
The Danbury Working Cities Challenge initiative will, within 10 years, reduce the under employment and unemployment of low-income residents and immigrants ages 16 and over by 20 percent through job training in the essential sectors of childcare, healthcare, and manufacturing. Additionally, the initiative will reduce barriers to employment, such as lack of education, language acquisition, childcare and transportation.
Economic Growth Challenge:
Danbury has job openings in childcare, healthcare, and manufacturing, yet more than 30 percent of the immigrant population has earned less than a high school diploma. This is a barrier to immigrant employment and keeps these residents and their children in poverty. Therefore, the Danbury team seeks to expand economic opportunities through job training for this population by reducing barriers to support its future as a diverse, rapidly growing city.