East Hartford
Overview
The Working Cities Challenge initiative in East Hartford will create a collaborative and accessible system so that residents of its Silver Lane neighborhood can more easily obtain information on career or educational resources through a network of core partners.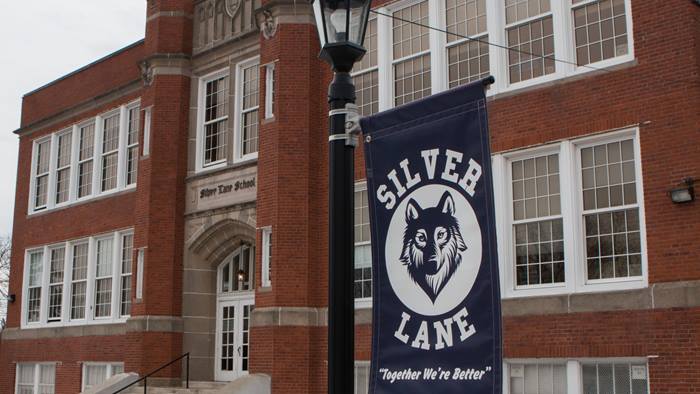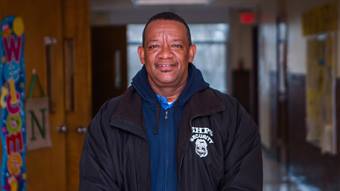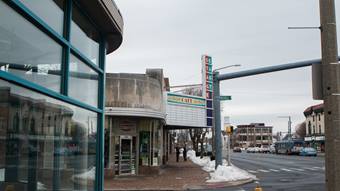 Implementation
East Hartford CONNects is an initiative focused on increasing the median income of Silver Lane neighborhood households by creating a career development culture. The initiative will further improve the quality of life in the neighborhood by increasing resident leadership capacity and engagement in decision-making that affects the future of the community.
Overview
East Hartford's Working Cities Challenge initiative, East Hartford CONNects, will improve the quality of life in the Silver Lane neighborhood through improving access to workforce development and educational resources and by increasing resident engagement and participation in decision making. It has been developed through a cross-sector partnership of public, nonprofit, and private organizations along with residents, all of whom are committed to collaborative leadership, which has been shown by the Federal Reserve Bank of Boston to be essential to economic growth. Median household income is substantially lower in this neighborhood than the town as a whole, reflecting underemployment. Residents face barriers to gaining career-track employment, and workforce resources to assist them are often fragmented, difficult to access, and, therefore, underutilized. East Hartford's initiative aims to bring together local employers, workforce intermediaries, and job seekers to better align resources and to create a career development culture that leads to family-sustaining employment. Silver Lane School, the main provider of resources and support for local families, will begin to offer workforce and other resources, including the assistance of a career specialist for residents working towards career advancement.
Economic trends have concentrated low-income and minority residents in this neighborhood, leaving them without a sense of community connectedness or a voice in civic infrastructure. There is no legacy of strong community involvement in the area and there is no neighborhood association or local nonprofit development agency through which residents may organize to address concerns or plan social gatherings. East Hartford's initiative, accounting for authentic resident input, will provide a direct link among neighbors and grow a culture of community engagement, cohesiveness, and inclusion. Five community liaisons will be the foundation for a Resident Advisory Council, which will participate not only in the governing structure of this initiative, but as its own entity that intends to grow in number and leadership capacity. Life in the neighborhood will be enhanced as a result of residents having a formal role in decision making that can affect their community's future.
Leadership
East Hartford Public Schools
Town of East Hartford
United Way of Central and Northeastern Connecticut
Connecticut Center for Advanced Technology (CCAT)
Neighborhood residents
HallKeen Management (the owners of Summerfield Townhouses)
Problem
Silver Lane is about 56 percent minority and has higher poverty rates, more households led solely by females, fewer college degrees, and poorer elementary education outcomes than neighborhoods in town with higher percentages of white residents, reflecting disparate impacts for people of color. Therefore, residents in the neighborhood have limited opportunities in education, employment, and community participation. While unemployment in the neighborhood is on par with the town as a whole, there is significant underemployment, meaning many residents are working but not making enough to make ends meet. Household median income is $33,875, trailing the town-wide median of $48,369, and not qualifying as a family-sustaining income. Many residents face barriers to attaining career-track employment such as low levels of educational attainment, the need to care for children or other family members, and not having enough time to pursue further job training or education due to working low-wage jobs to make ends meet. There is no neighborhood association, community-based development organization, or legacy of strong civic involvement, leaving residents without a framework to become more engaged and influential citizens towards the future of their neighborhood.
Shared Result
Over the next 10 years, East Hartford's goal is to increase 10 percent of household incomes in the Silver Lane neighborhood to be comparable to the town-wide median of $48,369. They would need to impact 200 of the neighborhood's 2,000 households in order to do this, meaning an average of 20 households per year impacted over the decade. This would reach approximately 500 residents living in these households. In the first three years, East Hartford's Working Cities Challenge team believes they can impact 10 households per year, for a combined 30 in the short-term while the program is funded through the implementation grant. They believe many more people will be affected who do not reach this household income target, as some will begin receiving education and trainings or begin career paths that will lead them to future success. Their efforts around community engagement will also benefit the entire population, as neighborhood leaders will be able to take initiative to address neighborhood priorities.
Strategies and Actions
An employer-led partnership will facilitate the alignment of career opportunities with the workforce readiness of the neighborhood's residents. This partnership will leverage and expand its expertise in engagement to increase communication between employers and job seekers while encouraging and modeling adjusted hiring practices that more effectively find and train qualified local residents for their open positions. East Hartford's team hopes to create a career development culture based on a mutual understanding that information must flow in both directions and that embracing potential workers in this community can be beneficial for both businesses and job seekers. The partnership will also help to identify and deconstruct the structural inequities in local workforce systems that pose a disadvantage to low-income and minority residents. Additionally, the team will analyze and seek to improve the accessibility of adult education programs, as enrollment and completion are both low for free course offerings. Community liaisons will continue to help engage the neighborhood's largely minority and low-income residents. Liaisons will create social media pages, hold events, and find other ways for neighbors to better connect and strategize on problem solving. The initiative will also offer capacity building and leadership opportunities to better and more sustainably mobilize other residents, educating residents about involvement in civic affairs and working with local leaders to ensure residents have a role in decision making about what matters to them. Silver Lane School, where many residents already utilize the Family Resource Center, will serve as the hub for the initiative, housing the initiative director, career specialist, workforce development supports, and adult education opportunities. Residents will also find employment resources and opportunities through an online platform, utilizing a job listing and matching portal developed by CCAT.
Information provided on this page is sourced from the team's implementation grant application.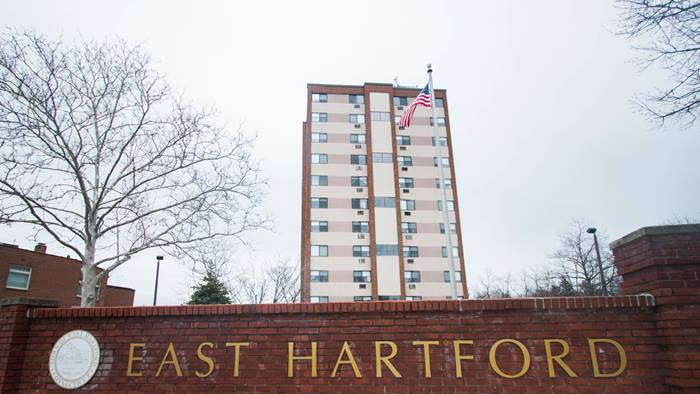 Design Grant
Partners:
United Way of Central and Northeastern Connecticut
HallKeen Management
Connecticut Center for Advanced Technology
East Hartford Public Schools
Town of East Hartford
Vision:
The East Hartford Working Cities Challenge initiative will transform the Silver Lane neighborhood in the next ten years into a place where residents feel connected, safe, and equipped with the basic skills and resources needed to succeed in life, career, and community.
Economic Growth Challenge:
In 2015, the unemployment in East Hartford was 12.4 percent, well above the state-wide unemployment rate. African American residents are disproportionately impacted by unemployment in the city. These challenges hinder success at school and at work for residents in the Silver Lane neighborhood. The East Hartford team will address the lack of basic life skills, such as financial literacy and workplace preparedness, and community issues, including perceptions of safety and a lack of parks and community programming.