Hartford
Overview
For Hartford, the Working Cities Challenge initiative will create seamless pathways that move struggling young adults steadily forward to quality employment with good wages. By demonstrating that Hartford's younger population are a regional economic asset, the Hartford team expects to increase the number of employers prepared to hire young adults into existing positions and, ultimately, to spur economic and job growth.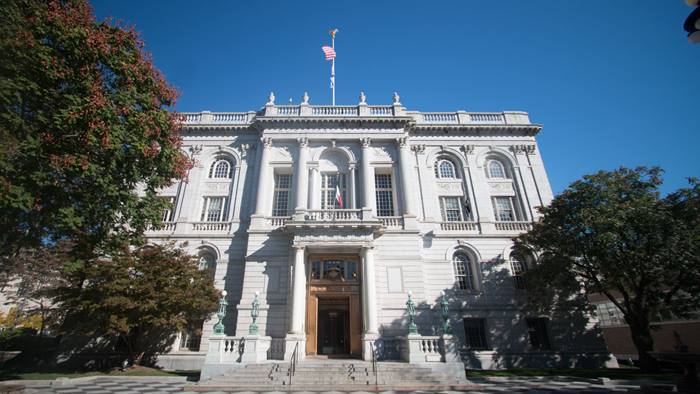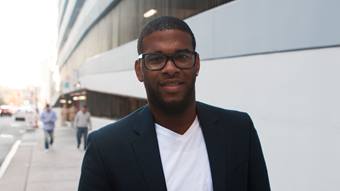 Implementation
The South Hartford Young Adult Employment Zone will create a focused, sustained and urgent effort to increase the education, skills, and employment levels of 700 young adults in three Hartford neighborhoods over 10 years. The project will bring unemployment rates to levels comparable to the region, improve the long-term financial stability of participants and their families, enhance economic stability, improve the talent pipeline for employers, and create conditions favorable to the development of a strong, sustainable local and regional economy.
Overview
Hartford's Working Cities (HWC) initiative, the South Hartford Young Adult Employment Zone (SHYAEZ) is a focused, concentrated and urgent effort that tackles two economic challenges facing Hartford – poverty and the need for an educated workforce to attract and retain employers to the City and the region. Using a placed-based strategy focused on three contiguous Hartford neighborhoods, HWC's approach emphasizes engaging employers, residents, and young adults (aged 16-29) and aligning and coordinating neighborhood-based employment services using sector-based and positive youth development strategies so that young adults have improved access to good jobs. Employers in key sectors will have access to a qualified local labor pool, neighborhood households will be more financially secure, and neighborhoods will be more stable. By helping out-of-school, out-of-work and under-employed young adults realize their untapped potential, HWC will work to transform the prosperity and equity for residents of South Hartford, and improve the economic outlook of Hartford and the state.
Leadership
Southside Institutions Neighborhood Alliance (SINA) - partnership of Hartford Hospital
CT Children's Medical Center
United Way of Central and Northeastern Connecticut
Capital City Education Alliance
Capital Community College
Hartford Department of Families, Children, Youth and Recreation
Our Piece of the Pie
Center for Latino Progress
Hartford Generation Work
Capital Workforce Partners
Workforce Solutions Collaborative
Belcan Corporation
Mallory Industries
Advanced Manufacturing Employers Partnership
Billings Forge Community Works
City of Hartford
Hartford Court of Common Council/Metro Hartford Alliance
Problem
Gaps in the talent pipeline pose a serious challenge to city and regional leaders' ability to develop a robust, innovative local economy. A mismatch between the education and skills levels of residents and jobs available in the local workforce, particularly those requiring more than a high school diploma but less than a four-year degree, hurt the productivity and competitiveness of local businesses, and can result in companies leaving or not locating in the Greater Hartford region. This mismatch also impedes the ability of residents to find suitable employment in the city, resulting in high rates of unemployment or underemployment which have significant financial and civic consequences for the neighborhood and the city.
Hartford young adults are an untapped resource who can contribute to the local labor pool but are currently unprepared for jobs available at local and regional employers. Within the target neighborhoods (Barry Square, Frog Hollow, and South Green), census data reveals that 23 percent of those aged 16-29 are unemployed and 69 percent of those aged 20-29 are not in the labor force. Unemployment rates for those aged 16-21, and for Black and Latino males are higher than for other segments of the populations. Over 42 percent of households in the target neighborhoods have incomes below the poverty level, and 72 percent have incomes below 200 percent of poverty. Nearly two-thirds of those families in poverty are single-female headed families with children under 18. Educational attainment is low in these neighborhoods: over a quarter of 20-29 year olds lack a high school diploma and less than 2 percent have two-year, four-year or graduate degree.
The systems that touch this young adult population are highly fragmented, presenting a barrier that prevents these disconnected young adults from achieving their educational and economic potential. Greater support coordination, support and alignment between K through 12 systems, community-based organizations, postsecondary education and training systems, employers, the child welfare system, the judicial system, the workforce development board and other key stakeholders hold the promise of re-engaging these young people for their benefit and the benefit of businesses, their families and the community.
Shared Result
To address this economic growth challenge, HWC will create the South Hartford Young Adult Employment Zone, a focused, sustained and urgent effort to reduce unemployment among 16-29 year olds in three contiguous Hartford neighborhoods (Barry Square, Frog Hollow, and South Green) from 23 to 10 percent over 10 years, bringing the unemployment rate for this age cohort in line with the region.
Outcomes tracked in years one to three will include: improved rates of credentialing, training completion, job placement and retention for young adults, number of employers engaged and number of businesses adapting new practices to increase hiring of young adults, and increased sense of empowerment and confidence in young adults.
Strategies and Actions
HWC research-based strategies combine an employer-driven workforce development approach with a positive youth development methodology. This project creates a place-based strategy for aligning and coordinating stakeholders responsible for preparing young adults for the workplace. Strategies will include:
Design and market the South Hartford Young Adult Employment Zone (SHYAEZ) to create a focused, sustained and urgent effort to move the needle on young adult employment. SHYAEZ strategies focus on establishing stakeholder groups to inform planning and execute and sustain a neighborhood-based employment plan for young adults that meets employer needs and improves the financial stability of neighborhood families.
Establish the South Hartford Young Adult Action Network to develop leadership, life and work skills in young adults, and inform program design, impact systems change efforts, and improve civic participation
Establish or partner with existing employer partnerships to take action to address employer needs for a qualified workforce and to address workforce challenges, such as employee retention. Initially, SHYAEZ will work with the Southside Institutions Neighborhood Alliance, a partnership of neighborhood anchor institutions working to establish first source hiring agreements for selected entry level jobs, and Workforce Solution's Advanced Manufacturing Employer Partnership whose young adult work has been nationally-recognized.
Convene the SHYAEZ Education and Training Consortium, comprised of providers of adult and postsecondary education, and occupational skills training providers to align training and education with employer needs, integrate career exploration into training, establish common standards and measures. Work in concert with the newly-established Hartford Data Collaborative to collect and analyze demographic and performance data.
Information provided on this page is sourced from the team's implementation grant application.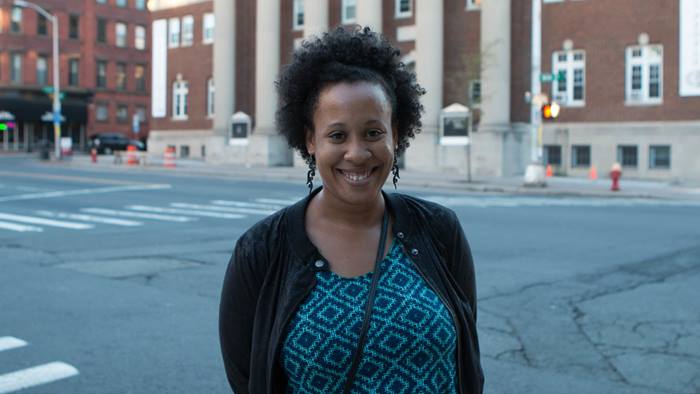 Design Grant
Partners:
Hartford.Health.Works
Southside Institutions Neighborhood Alliance (SINA)
Connecticut Center for Entrepreneurship & Innovation
Phoenix Manufacturing
Connecticut Women's Education and Legal Fund
United Way of Central and Northeastern Connecticut
Center for Latino Progress
Our Piece of the Pie
Connecticut Center for Advanced Technologies
Hartford Department of Families, Children, Youth, and Recreation
Capital Community College
Capital City Education Alliance
Vision:
The Hartford Working Cities Challenge team's goal is to increase employment among out of school, out of work, and underemployed residents, aged 16-29, from 48 percent to 55 percent in 10 years.
Economic Growth Challenge:
Demographic trends suggest that 40 percent of Connecticut's future workforce will come from urban areas where the population is younger, but where significant gaps in education, skills, and experience remain. These gaps must be closed to ensure a qualified talent pipeline for local businesses, increased business competitiveness, job creation, and family financial security.