Middletown
Overview
In Middletown, the Working Cities Challenge initiative includes 20 cross-sector organizations that aim to increase the earning power of single parent households. This will be accomplished through building successful partnerships with school, neighborhood, faith-based groups, and working with additional stakeholders to craft polices that are advantageous to low-income community members.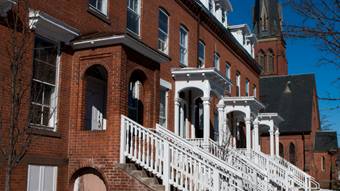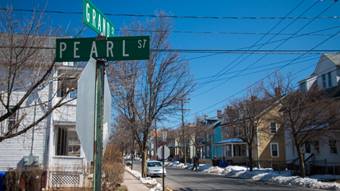 Implementation
To reduce the percentage of Middletown single parent families living at or below the federal poverty level from 35 to 21 percent over a 10 year period, Middletown Works will develop a better system to identify meaningful employment opportunities for single parents, and provide them with the training and resources to obtain living wage, career-sustaining work.
Overview
The goal of Middletown Works is to reduce the percentage of Middletown single parent families living at or below the federal poverty level from 35 to 20 percent over the next 10 years. This will impact almost 1600 families in Middletown.
Middletown Works will develop a system to identify meaningful employment opportunities for single parents, and provide them with the training and resources to obtain a living wage and do career-sustaining work. They will create a Middletown Works Committee to work with the City of Middletown's Citizens Advisory Council. The committee will inform the decision-making process for allocating the $400,000(+/-) community development block grant funds the city receives annually. In addition, the committee will coordinate the currently diffuse employment resources and hold Middletown Works office hours in central community locations, expand existing training and apprenticeship opportunities that result in actual jobs, and conduct outreach to engage the local business community. Aligning the interests of local employers with the needs of single parent employees will have long-term positive impact for children and families, and the economic health of the entire city.
Leadership
City of Middletown / Economic Development
Shiloh Christian Church
Middlesex Community College
Wesleyan University
State of CT Department of Children and Families
Early Head Start
Middlesex Chamber of Commerce

Problem
The City of Middletown is resource-rich, but lacks the systems for equitably distributing those resources among all of its citizens. Research shows that many of the city's single parents, particularly those of color, are at a disadvantage, struggling to qualify for living-wage employment. Childcare needs further restrict employment choices, as do social networks with limited access to employment opportunities beyond minimum-wage jobs with high turnover rates.
Middletown is home to 10,567 families, almost half of which include children. Of these, 43 percent are single parent families, and 35 percent of these families are living at or below the federal poverty level, meaning an annual income of $24,600 or less for a family of four. This is a particularly negative outlier in Middletown's economic and social profile. With the average cost of a two-bedroom apartment in Middletown nearing $1,200 a month according to Zillow and factoring in costs such as childcare, living wage work is a necessity that is out of reach for an alarming number of single parents. Extensive interview and survey data collected in the design phase shows a striking similarity of challenges, one of the most significant being chronic cycles of underemployment. Single parents report that they feel trapped in a succession of minimum-wage jobs that offer no hope for a better future for themselves or their children. Individuals have goals with regard to the type of careers they are seeking, but there is no clear path for them to get there. Local employers have become used to the constant "churn" of minimum wage workers, who cost time and money to replace and yet little effort is put toward addressing this problem.
Shared Result
The goal of Middletown Works over 10 years is to reduce by more than 40 percent the number of single parent families living at or below the federal poverty level: from 35 percent in 2017 to 20 percent in 2027. The efforts of this initiative will result in increased meaningful, career-track employment opportunities in healthcare, manufacturing, STEM and logistics, a coordinated and individualized system of employment services and resources, and the investment of the local business community in the professional development of this population. Middletown will track short-term outcomes in the first three years of the project, such as the number of single parents who enter training programs, who accesses the newly coordinated vocational services, the number of local employers willing to hire members of Middletown's target population, and by pre- and post-surveys to learn to what degree members of our target population feel engaged and valued, particularly people of color.
Strategies and Actions
Middletown has designed four strategies to reach their 10-year goal, each of which will have significant positive impact in the short term. First, Middletown Works will create career paths for single parents that are in alignment with their stated preferences. The fields of healthcare, STEM, logistics and manufacturing are robust in Middletown but employers state they often lack trained workers. To this end, they partnered with STEAM Train in the design phase to implement a program that trains members of Middletown's target population to become web developers. This program has already produced graduates. The Middletown team will expand upon similar initiatives in the implementation phase. Second, at the city's invitation, a Middletown Works committee will be created to inform the process of allocating annual community development block grant funding. Third, they will link currently fragmented vocational training and support services by using trusted community spaces -- both physical and virtual -- as a hub of resources, information, and education specifically geared toward the team's target population. Finally, Middletown Works will meaningfully engage the local business community in this initiative. Their employer surveys show that that there are employers in Middletown who are sensitive to the needs of this population, and who want to help, but lack a coordinated means to do so. All of these initiatives will be race-informed and guided by Middletown's Racial Justice Coalition.
Information provided on this page is sourced from the team's implementation grant application.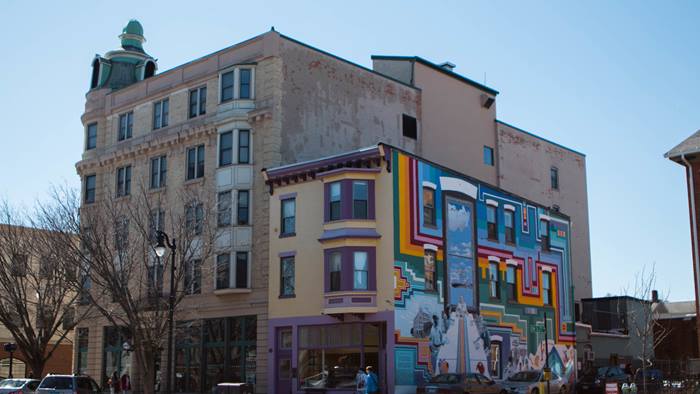 Design Grant
Partners:
The Connection, Inc.
City of Middletown
Middlesex United Way
Middlesex Chamber of Commerce
North End Action Team (NEAT)
Middlesex Community College
Vision:
The Middletown Working Cities Challenge initiative seeks to decrease poverty rates among single heads of household in Middletown, through employment opportunities, strategic coalition-building and targeted systems change--from 41 percent currently to 25 percent over the next ten years.
Economic Growth Challenge:
Middletown has a larger percentage of single parent homes (43 percent) than the state average (34 percent), and of them, 41 percent are living in poverty. The Middletown team will target the root causes of this deficiency and work at a systemic and individual level to raise income level for single parent households.