Waterbury
Overview
In Waterbury, the Working Cities Challenge initiative will restructure the deployment of childcare, after school programs, job training, and other services and processes to focus on a targeted neighborhood approach to determine how education and job training supports can be better aligned to connect residents to employment.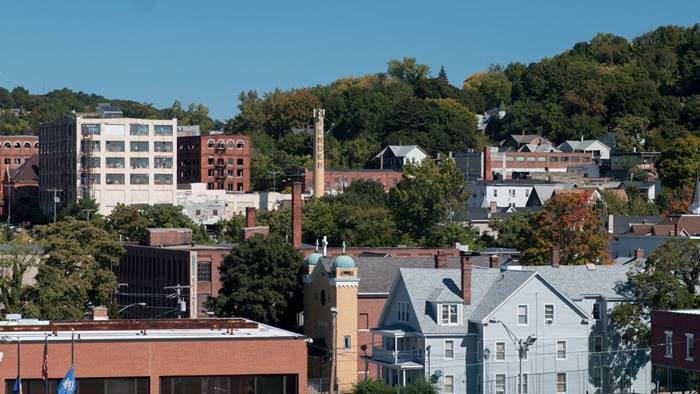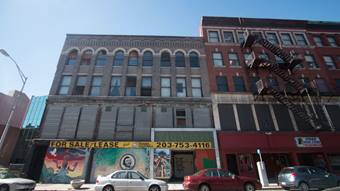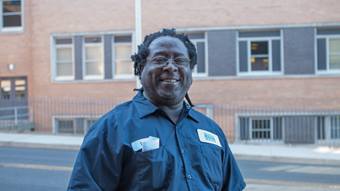 Implementation
Waterbury's Working Cities Challenge team will reduce the unemployment rate of the South End/River Baldwin (RIBA) neighborhood from the current 23 percent, which is significantly higher than the rest of the city, to 12 percent over 10 years by increasing the number of residents earning a livable wage by 150.
Overview
Waterbury's RIBA ASPIRA will address the economic and racial/ethnic inequities that have devalued this once vibrant South End neighborhood by creating a strong, resident-driven, civic infrastructure, realigning and relocating job training services and revising child care decision-making policies to be more equitable, insuring adequate access for neighborhood residents, children and families. Focusing on one neighborhood provides an opportunity to advance changes in systems and policies and pilot a resident engagement model that can be replicated in other city neighborhoods.
Leadership
Hispanic Coalition of Greater Waterbury
Neighborhood Housing Services of Waterbury
Waterbury Board of Aldermen
Waterbury Board of Education
United Way of Greater Waterbury
CT Community Foundation
New Opportunities, Inc.
NW Regional Workforce Investment Board
Key resident and business leaders
Problem
There are a number of factors contributing to the high unemployment in the physically isolated RIBA neighborhood: low educational attainment, limited access to job training and few services due to years of disinvestment and inattention. The neighborhood has a 23 percent unemployment rate which is nearly four times the city average (6.3 percent) and significantly higher than nearby neighborhoods. While Waterbury as a whole has begun to rebound from the 2008 recession, RIBA has not. The lack of organized resident input, inaccessible, fragmented services and inequitable policies have further contributed to the neighborhood's economic condition.
Shared Result
Waterbury will reduce the unemployment rate of the RIBA neighborhood from the current 23 to 12 percent over 10 years by increasing the number of residents earning a livable wage by 150.
Short term outcomes:
Year one

Network of block embajadores (ambassadors) established
increased participation in resident engagement events
Job training services realigned and located in neighborhood
Vocational ESL embedded in all training
10 residents secure employment
Childcare needs defined
Advocacy launched to change decision making process

Year two

Embajadores retained/expanded
resident engagement expanded
Structure for neighborhood organization in place
Job training services revised based on resident input
15 residents secure employment
Childcare and after care resources increased

Year three

Residents report more vibrant civic culture and increased attention from city 
Communication and advocacy structures in place including local aldermanic offices             
Neighborhood organization fully established and effective
25 residents secure employment
Equitable distribution of childcare/after care slots by neighborhood
Strategies and Actions
Empower residents to take action and ignite change to build a vibrant, engaged community by becoming more active in local decision making. Develop a network of three to four embajadores/block captains; provide stipends, flexible funds for block events, training. Host bimonthly block meetings/table tops; identify issues for action. Begin assessment process to establish neighborhood organization. Establish metrics for assessing resident engagement
Improve residents' access to skills and knowledge by addressing barriers to participation in training, apprenticeships and certificate programs. Establish the RIBA ASPIRA Career Academy (RACA) with resident input and resident governance structure; negotiate MOUs with providers setting forth expectations, outcomes and service philosophy. Deploy three to four workforce board employment specialists on rotating schedule to RACA 3-4 days per week. Locate ESL, GED and job training programs offered by Naugatuck Valley Community College, Waterbury Adult Ed and others in RACA; embed vocational ESL classes targeted to in-demand employment sectors. Provide initial training to providers on the philosophy and strategies of Family Independence Initiative.
Expand (before and after) childcare availability. Survey families and employers to determine need for childcare/type/preference/alternative hours. Ensure that the RCA intake process incorporates a comprehensive, multi-generational approach to inform parents of childcare programs, subsidies, etc. Advocate for changes in how city applies for after school funds and for neighborhood based programs.
Information provided on this page is sourced from the team's implementation grant application.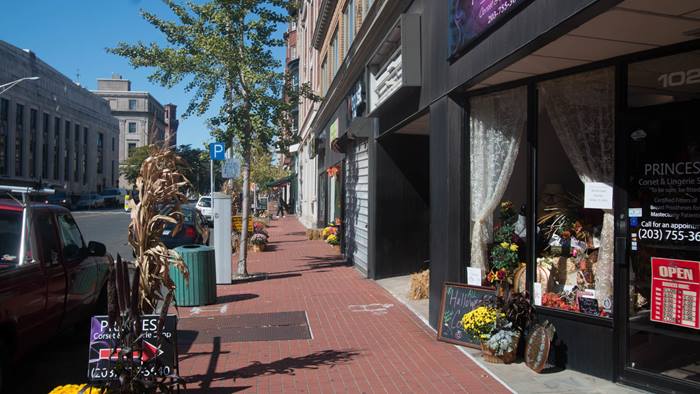 Design Grant
Partners:
Hispanic Coalition
Neighborhood Housing Services
River Baldwin Center
Regional Workforce
Northwest Regional Investment Board
Waterbury Board of Education
Brass City Harvest
Literacy Volunteers
United Way of Greater Waterbury
Parent Leadership Training Institute
TEAM, Inc.
Loyola Development Corporation
Wellmore
Industrial Management & Training Institute
Naugatuck Valley Community College
Office of the Mayor
Connecticut Community Foundation
Vision:
The Waterbury Working Cities Challenge initiative is to reduce the unemployment rate of residents of the South End from current the 23 percent to 12 percent in ten years.
Economic Growth Challenge:
Waterbury's unemployment rate of 6.3 percent remains one of the highest in the state whose average is 5.1 percent and 23 percent for people of color in Waterbury's South End neighborhood. In addition, 10.5 percent of Connecticut is living below poverty level, compared to 25.1 percent of Waterbury residents and 52.9 percent for the South End. High unemployment in the isolated South End neighborhood is due to low educational attainment and lack of job skills, coupled with limited access to comprehensive, integrated services such as childcare and transportation. The Working Cities Challenge team aims to improve the access to these services that once were Waterbury's core industrial base.