Lowell
Overview
The Acre Initiative will focus on three high-level factors that can alleviate the multi-generational poverty entrenched in the Acre, Lowell's poorest neighborhood: low educational attainment, lack of employment opportunities and family-sustaining wages, and the complex issues of diversity and inclusion.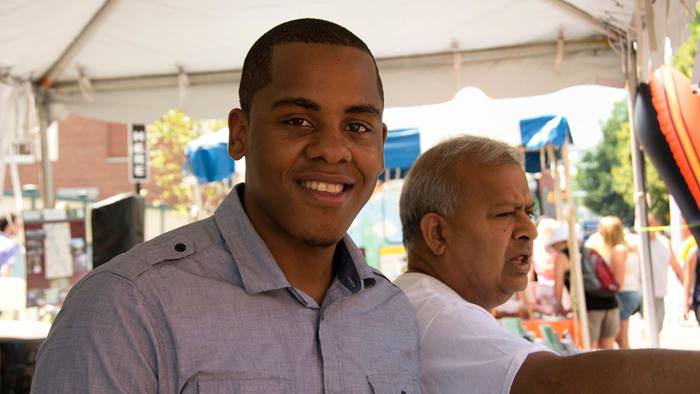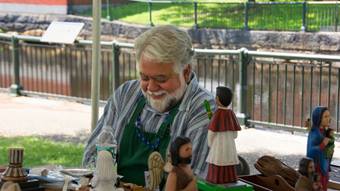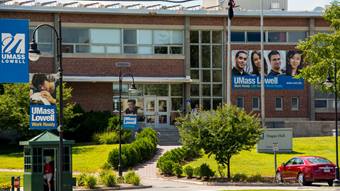 Implementation
Leadership
The Acre Initiative's team represents a mix of partners from the public, private, and non-profit sectors including the City of Lowell, Coalition for a Better Acre, Northern Middlesex Council of Governments, Lowell Community Health Center, Career Center of Lowell, The Lowell Housing Authority, Cambodian Mutual Assistance Association of Greater Lowell, Inc., Greater Lowell Community Foundation, Community Teamwork, Middlesex Community College, University of Massachusetts-Lowell, Jeanne D'Arc Credit Union, and the Acre Coalition to Improve our Neighborhood (ACTION).
Problem
The Acre is one of the city's most ethnically diverse neighborhoods, serving as a historic entry point for French Canadian, Irish, and Greek immigrants and now refugees and immigrants from Cambodia, Colombia, Brazil, Burma, Bhutan, Portugal, Iraq, Ukraine and several African countries. In addition to the large minority population, the Acre has the largest concentration of subsidized housing units in the city ( an estimated 1,100 out of a total of 1,400 units in the neighborhood), and its poverty rate of 45.5 percent, makes the Acre one of the city's most impoverished neighborhoods. While the cultures arriving in the Acre have changed over the years, these three factors have kept the neighborhood's poverty rate higher than the city and state averages for generations.
Education and employment are key indicators of a family's ability to break out of the cycle of poverty as well as a child's future earning opportunities. The Acre consistently has high rates of unemployment, exceedingly high childhood poverty rates, and low rankings on school readiness for children entering kindergarten and third grade reading levels. The Acre's unemployment rate is 9.4 percent as of March 2016, compared to the city's unemployment rate of 5.9 percent and the state's rate of 4.6 percent (Bureau of Labor Statistics for March 2016).
Data from the Massachusetts Department of Elementary and Secondary Education surrounding the third-grade reading scores paint a stark picture of the educational prospects that children growing up in the Acre face. According to the PARCC tests of spring 2015, 41 percent of students at the Acre's Murkland Elementary School were identified as, "Needs Improvement," while 14 percent were, "Failing," on third grade reading levels.
The effects of poverty, unemployment, low educational attainment and exclusion due to language and cultural barriers in the Acre neighborhood continue to grow, resulting in multi-generational poverty that is detrimental to the economic well-being of the residents and the community at-large.
Shared result
Over the next 10 years, there will be an overall increase in the number of Acre families and individuals living in subsidized housing who make progress toward breaking the cycle of multi-generational poverty. This will result in a:
10 percent increase in household earned incomes,
10 percent increase in the number of adults who obtain family-sustaining employment, and
10 percent increase in the number of pre-school children who are developmentally school- ready.
Strategies & Actions
The Acre Initiative's first major strategy for improving the lives of low-income people in the Acre, specifically those in subsidized housing, is to take a "whole family" approach to breaking the cycle of multi-generational poverty.
The second major strategy will be to implement a resident-driven approach to addressing community needs. Through our numerous community engagement efforts and focus groups, we learned that many low-income Acre residents are unaware of, or unable to access, the many resources that exist to help them. In response, one of the major actions that will be woven throughout each of our strategies will bring existing services directly to residents in their surroundings through asset mapping and street team outreach.
Core activities will also be built around increasing language and cultural competency as providers.
Information provided on this page is sourced from the team's implementation grant application.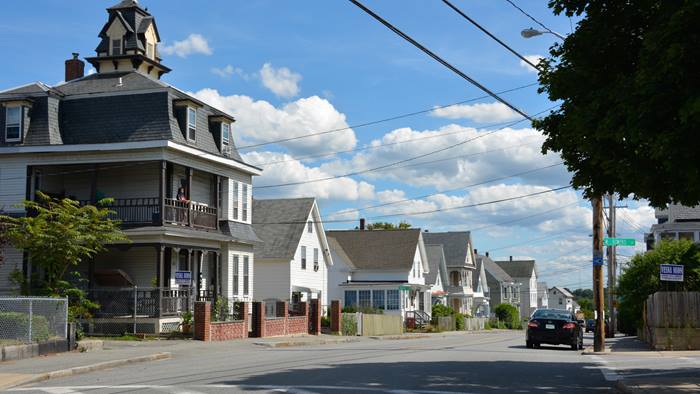 Design Grant
The Lowell Working Cities team seeks to create an aspirational neighborhood where residents, local government, educational institutions and community organizations all work together to establish high expectations for quality of life improvements, driven by authentic enhancements of health-care access, educational opportunities, employment supports, and economic self-sufficiency for all.
What problem will be addressed through the Working Cities Challenge?
The team will strive to address the adverse effects of poverty in the Acre neighborhood, one of Lowell's most impoverished areas with high unemployment and poverty rates, high levels of crime and poor physical conditions that impact the quality of life for residents, businesses and community members.
What's next?
The team seeks to gain a deep, inclusive understanding of the most salient needs of the Acre neighborhood and uncover new approaches to meet those needs. During the design phase, the team seeks to build upon collective strengths, sharpen focus, and set realistic and measurable goals that will have significant and replicable impacts on the neighborhood.
The team
City of Lowell
Coalition for a Better Acre, Inc.
Northern Middlesex Council of Governments
Lowell Community Health Center
Career Center of Lowell
Lowell Housing Authority
Cambodian Mutual Assistance Association of Greater Lowell, Inc.
Greater Lowell Community Foundation
Teamwork, Inc.
Middlesex Community College
University of Massachusetts Lowell
Jeanne D'Arc Credit Union