Healthy Communities
Exploring the Intersection of Community Development and Health
This Event Has Ended
April 20, 2011
8:30 a.m. - 6:30 p.m.
Morris Auditorium
Federal Reserve Bank of Boston
600 Atlantic Avenue
The Federal Reserve Bank of Boston and The Boston Foundation invite you to explore how the health and community development sectors can collaborate to promote better health outcomes for low-income people and communities by addressing the social determinants of health.
The following topics will be covered:
New Resources. As traditional health funders increasingly seek ways to leverage the connection between health outcomes and physical environments, potential partnerships between health-oriented foundations and new government programs are emerging.
New Partners. The work of the community development sector could be much more effective when joined to the work of other partners. Sharing knowledge and best practices is the first step.
New Ideas. We can learn from each other. The health sector has an advanced approach to data collection and outcomes measurement. Community development practitioners use a sophisticated network to implement programs.
Agenda, Presentations and Videos
Speaker
Biographies
Co-Sponsors
Agenda, Presentations, and Videos
Videos offer some additional comments provided by participants, speakers and moderators on the intersection of community development and health.
Check out the behind the scenes interviews

conducted by Regional and Community Outreach staff Anthony Poore.
8:30 – 9:00 a.m.

Breakfast and Screening of "Unnatural Causes"
9:00 – 9:10 a.m.

Welcome & Conference Overview

Prabal Chakrabarti, Assistant Vice President & Director of Community Development, Federal Reserve Bank of Boston

Watch Video
Chakrabarti welcomes the audience and explains why the Boston Fed is interested in the intersection between the community development and health sectors.

David Erickson, Director, Center for Community Development Investments, Federal Reserve Bank of San Francisco

Watch Video
Erickson provides additional background and describes the relevance and timeliness of this event.

9:10 – 9:30 a.m.

Morning Keynote - Framing the Issue

Paul Grogan, President & CEO, The Boston Foundation

9:30 – 10:00 a.m.

Healthy vs. Unhealthy Communities

Introduction:
James W. Hunt, Jr., President & CEO, MA League of Community Health Centers

Watch Video
Hunt introduces Doctor Williams and offers background on community health centers.

David R. Williams, Professor of Public Health, Harvard University

10:00 – 11:00 a.m.

Panel #1: The Health Perspective

Moderator:
Douglas Jutte, Professor of Medicine, University of California, Berkeley

Panelists:
Lisa Berkman, Professor of Public Health, Harvard University

Frank Robinson, Executive Director, Partners for a Healthier Community

Bill Walczak, President, Carney Hospital

Panel Discussion

11:00 – 11:20 a.m.
Coffee Break
11:20 – 12:20 p.m.

Panel #2: The Community Development Perspective

Moderator:
Bob VanMeter, Executive Director, Boston Local Initiatives Support Corporation

Panelists:
Evelyn Friedman, Director of the Department of Neighborhood Development, City of Boston

Chrystal Kornegay, President & CEO, Urban Edge

Rebecca Regan, President for Capital Markets, The Housing Partnership Network

Panel Discussion

12:20 – 12:45 p.m.

Joint Discussion: Health & Community Development

Watch Video
How do we merge these two sectors? How do we perceive each other? How do we broaden the definition of the work that we do so that we stop creating silos between each other? What structures should we have in place to bridge the gap between these two different domains?

12:45 – 1:45 p.m.

Lunch

1:45 – 3:00 p.m.

Panel #3: Practical Applications

Moderator:
Joe Kriesberg, President & CEO, MACDC

Panelists:
Allison Bauer, Senior Program Officer, The Boston Foundation

Gail Latimore, Executive Director, Codman Square NDC

Rebecca Onie, Co-Founder & CEO, Health Leads

Panel Discussion

3:00 – 3:15 p.m.

Break

3:15 – 4:30 p.m.

Panel #4: Next Steps: Where do we go from here?

Moderator:
Nancy Andrews, President & CEO, Low Income Investment Fund

Watch Video
Andrews introduces the members of the panel.

Panelists:
Tina Brooks, Undersecretary, Executive Office of Housing and Economic Development

Watch Video
Brooks describes the agency and offers some introductory comments on the environment in which we are all operating and the relevance of the event.

Allison Coleman, Chief Executive Officer, Capital Link

Watch Video
Coleman introduces the notion that not every health care dollar is created equal, why we don't have health care outcomes as good as other countries and how to integrate these parallel tracks of people that are working in the same communities.

Sarah Iselin, President, Blue Cross Blue Shield of Massachusetts Foundation

Watch Video
Iselin shares mission of the Foundation, priorities and areas of focus, and reflects on the current opportunities available to break down the silos and reduce spending on health care so that more resources that can be redeployed into other areas to help communities stay healthy.

Esther Schlorholtz, Senior Vice President, Boston Private Bank

Watch Video
Schlorholtz references the Community Reinvestment Act (CRA) and its relevance to the intersection of health and community development, which resulted in billions of dollars in investments in low-to-moderate income communities.

Panel Discussion

Watch Video
How do we put this into practice? What are we going to do differently? Where do we see challenges and opportunities in combining funding streams? What are the incentives that are needed?

4:30 – 5:00 p.m.

Afternoon Keynote

Introduction:
Valerie Bassett, Executive Director, The Massachusetts Public Health

Watch Video
Bassett shares an overview of the work of MPHA and introduces keynote speaker Dr. Smith.

Lauren Smith, Medical Director, Massachusetts Department of Public Health

5:00 – 5:10 p.m.

Closing Remarks

Prabal Chakrabarti, Assistant Vice President & Director of Community Development, Federal Reserve Bank of Boston

Watch Video
Chakrabarti thanks the sponsors and partners and closes the day.

5:10 – 6:30 p.m.
Reception
Behind the Scenes Interviews
Interviews with conference presenters and participants, conducted by Regional and Community Outreach staff Anthony Poore.
Speaker Biographies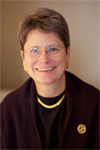 Nancy O. Andrews
President and CEO, Low Income Investment Fund (LIIF)
Previously, Ms. Andrews served as the Deputy Director of the Ford Foundation's Office of Program Related Investments. She also designed and launched the foundation's housing policy program. Ms. Andrews was the Chief Financial Officer of the International Water Management Institute. Additionally, Ms. Andrews has been an independent consultant on community development, social investment, financial analysis and housing policy. In this capacity, she consulted for the Department of Housing and Urban Development and the Department of Treasury during the ClintoLIIF is a $600 million Community Development Financial Institution (CDFI) that has invested over $915 million in community projects. Ms. Andrews career spans 30 years in the community development field. In addition to her work at LIIF, she has served on numerous boards and committees, including Housing Partnership Network, Center for Housing Policy Advisory Council, Bank of America's National Community Advisory Council, Federal Reserve Consumer Advisory Council, National Housing Law Project and the Center for International Forestry Research. She is a recognized expert on the challenges facing America's neighborhoods and is frequently asked to testify before Congress and speak at conferences and events.n administration. Ms. Andrews received an M.S. in Urban Planning with a concentration in Real Estate Finance from Columbia University.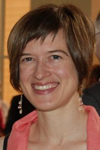 Valerie Bassett
Executive Director, Massachusetts Public Health Association
Prior to becoming the executive director of the MPHA, Valerie Bassett spent 10 years in public health and health policy, with a focus on health equity, access to health care, and public engagement in health policy. She led the research and policy group at the Blue Cross Blue Shield of Massachusetts Foundation. At the Boston Public Health Commission, she helped to create the Office of Intergovernmental Relations and Public Health Advocacy, the Public Health Management and Leadership Institute, and the Office of Lesbian, Gay, Bisexual, and Transgender Health.
MPHA is the leading state policy advocacy organization for improved school nutrition. Its prevention and wellness agenda promotes policies that recognize the public health advantages of food grown and marketed locally.
Valerie has a bachelor's in American Civilization from Brown University and a master's in creative writing from Emerson College. She lives in Jamaica Plain.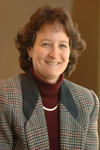 Allison Bauer
Senior Program Officer, The Boston Foundation
Allison Bauer has been with the Boston Foundation since January 2007 and leads the health-strategy program. The program focuses on encouraging healthy behaviors and increased access to healthy foods and opportunities for physical activity. Previously, she was the staff director and chief counsel for the Joint Committee on Mental Health & Substance Abuse in the Massachusetts House of Representatives. Allison has also worked in policy and advocacy positions in nonprofit organizations. She was a lobbyist for a consulting firm and a staff attorney at the United States Department of Labor.
Allison has been an adjunct professor at Simmons College School of Social Work and an assistant professor at Virginia Commonwealth University School of Social Work, where she received an MSW. She earned her undergraduate degree from the University of Rochester and holds a JD from the University of Pennsylvania Law School. In 2010, Allison was selected as a Terrance Keenan Emerging Leader in Health Philanthropy Fellow by Grantmakers in Health joining 16 colleagues from foundation across the country in the inaugural class of fellows.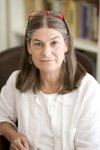 Lisa Berkman
Director, Center for Population and Development Studies
Lisa Berkman, Ph.D., is a social epidemiologist whose work focuses on social and policy impacts on health outcomes and aging. Her research is oriented toward understanding social inequalities in health related to socioeconomic status and different racial and ethnic groups. She also studies social networks, support, and isolation. Recently, she has focused on the health impacts of work organization and labor policies. She is interested in identifying the role of social networks and support in predicting declines in physical and cognitive functioning, onset of disease, and mortality—especially related to cardiovascular or cerebrovascular disease. She has been an innovator in linking social experiences with physical and mental health outcomes and has edited (with Ichiro Kawachi) the textbook Social Epidemiology. Lisa is a member of the Institute of Medicine, serves on the National Advisory Council for National Institute on Aging, and was past president of the Society for Epidemiologic Research.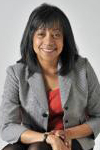 Tina Brooks
Mass. Undersecretary, Housing and Community Development
Undersecretary for Housing and Community Development and Director of the Department of Housing and Community Development Tina Brooks has co-chaired state commissions on ending homelessness and on asset development. She was responsible for overseeing the investment of more than $300 million in federal stimulus money supporting housing production, weatherization, and foreclosure mitigation. Tina brings more than 20 years of community development experience to the agency's challenges regarding homelessness and production of affordable housing.
She also serves on the boards of MassHousing, the Massachusetts Housing Partnership, and the Community Economic Development Assistance Corporation.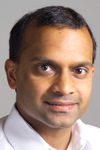 Prabal Chakrabarti
Assistant Vice-President and Director of Community Development, Federal Reserve Bank of Boston
Prabal leads a team of research and outreach professionals who work to foster economic growth and access to capital for lower income communities. He has worked in the community and economic development field for over a decade, and has researched, written and presented on a range of topics, including the Community Reinvestment Act, foreclosures, venture capital in secondary cities, and inner city businesses.
Previously, Prabal was at the Initiative for a Competitive Inner City, where he led a major research effort under Harvard Business School Professor Michael Porter to measure economic trends in America's inner cities. Prabal served in Economic Policy at the U.S. Treasury during the Clinton Administration. In the private sector, he was a manager at Ernst & Young. He consulted to the United Nations Development Program for its report Unleashing Entrepreneurship: Making Business Work for the Poor.
Prabal holds graduate degrees from MIT and Oxford University, where he was a Marshall Scholar, and a B.S. from the University of Illinois, where he was a Truman Scholar. He serves on the Marshall Scholarship Selection Committee, on the Board of the Asian Community Development Corporation, and is a member of the Inner City Economic Forum.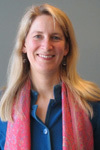 Allison Coleman
Chief Executive Officer, Capital Link
CEO Allison Coleman is a founder of Capital Link, a nonprofit that provides capital-related technical assistance to health centers. She is responsible for overseeing the services that Capital Link provides through eight offices nationwide. To date, Capital Link has assisted individual health centers in planning and obtaining financing for 174 capital projects totaling more than $721 million and has helped to leverage more than $2.3 billion in capital grant funding.
Prior to working at Capital Link, Allison was the managing director of the Community Health Center Capital Fund (Capital Link's predecessor corporation). She also worked for the Massachusetts Industrial Finance Agency (now MassDevelopment). She has served as vice president of MassCare Capital, a nonprofit development affiliate of MIFA.
Allison holds a master's in business administration from the Yale School of Management and a bachelor's from Yale College. She works out of Capital Link's Boston office.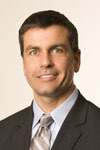 David J. Erickson
Director, Center for Community Development Investments, Federal Reserve Bank of San Francisco
Erickson directs the Center and edits the Federal Reserve journal Community Development Investment Review. His research areas in the Community Development Department of the Federal Reserve include community development finance, affordable housing, economic development, and institutional changes that benefit low-income communities. He recently served as an editor of a joint research project with the Brookings Metropolitan Policy Program studying areas of concentrated poverty in the United States and was also an editor of a collection of research papers and essays on the Community Reinvestment Act, which was recently translated into Chinese by the People's Bank of China.
Erickson has a Ph.D. in history from the University of California, Berkeley, with a focus on economic history and public policy. He also holds a master's degree in public policy from the Goldman School of Public Policy at Berkeley and an undergraduate degree from Dartmouth College. His book on the history of community development, The Housing Policy Revolution: Networks and Neighborhoods, was published in 2009 by the Urban Institute Press.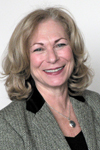 Evelyn Friedman
Cabinet Chief of Housing and Director of the Department of Neighborhood Development (DND), City of Boston
As a member of Mayor Menino's Cabinet, Friedman advises him on housing policy, legislation, and community relations. As DND Director, Evelyn manages a 200-person department with $100 million budget, including the city's federal grants from the U.S. Department of Housing and Urban Development, which provide funding for housing, economic development, and human service programs. In addition, she oversees the management of the five program divisions within DND, including: Homebuyer Services, Homeowner Services, Neighborhood Housing Development, Office of Business Development, and Real Estate Management and Sales.
Previously, Evelyn Friedman spent eighteen years as the executive director of Nuestra Comunidad Development Corporation, an organization with a corporate budget of over $6.5 million and a staff of 45 employees. Under Friedman's leadership, Nuestra has grown to manage more than 700 units of rental housing and 65,000 square feet of commercial space. Nuestra also conducts community-organizing activities and provides youth services to Roxbury and North Dorchester. Ms. Friedman has also served on a number of boards, including: Massachusetts Housing Investment Corporation, Boston Community Capital, Dudley Street Neighborhood Initiative, Shirley Eustis House, Third Sector New England, Neighborhood Capital Corporation, and The Boston Private Industry Council. Ms. Friedman is a graduate of the University of Massachusetts and Boston College.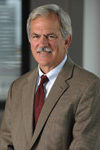 Paul S. Grogan
President and CEO, The Boston Foundation
Paul S. Grogan is president and CEO of the Boston Foundation, New England's largest public charity and grant marker. Under his leadership, the foundation has focused on education, reducing youth violence, promoting healthy behaviors, encouraging college completion, and community development along transit corridors. The foundation's recently launched Healthy People/Healthy Economy tackles the disparity between high health-care costs and poor health and has an aggressive policy agenda to encourage physical activity, expand access to healthy foods, and create incentives for healthy behaviors.
Before joining the Boston Foundation, Paul was vice president for government, community, and public affairs at Harvard University. He has also been president and CEO of Local Initiatives Support Corp. and has worked for two Boston mayors. He holds a bachelor's from Williams College and a master's in administration from the Harvard Graduate School of Education. He is co-author of Comeback Cities: A Blueprint for Urban Neighborhood Revival.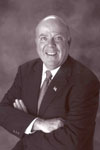 James W. Hunt, Jr.
President and CEO, Massachusetts League of Community Health Centers
Over his 33-year tenure, James W. Hunt Jr. has focused on stabilizing health center financing; expanding services to the homeless, seasonal farm workers, persons with disabilities, and the elderly; strengthening the health center workforce; and replicating best practices across the health center network.
Jim collaborated on a first-in-the-nation community health certificate program for health center middle managers and helped to develop a loan-repayment program for primary care providers who commit to practicing at community health centers.
Jim serves on the board of directors of Blue Cross and Blue Shield of Massachusetts Foundation. He has been the president of the National Association of Community Health Centers and was the 1996 recipient of the Johnson & Johnson Community Health Care Award for an innovative health outreach project for Greater Boston's underserved women and children. He is an adjunct professor at Suffolk University's Sawyer School of Management.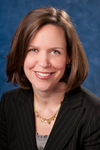 Sarah Iselin
President, Blue Cross Blue Shield of Massachusetts Foundation
Sarah Iselin came to the Blue Cross Blue Shield of Massachusetts Foundation after serving as the commissioner of the Massachusetts Division of Health Care Finance and Policy, where she managed and monitored critical phases of the implementation of the state's landmark 2006 health care reform law. She also co-chaired the Special Commission on the Health Care Payment System, which recommended a major overhaul in the way physicians and hospitals are paid.
Prior to serving as commissioner, Sarah worked on the development of statewide quality and safety initiatives for Blue Cross Blue Shield of Massachusetts and played a key role in developing the Roadmap to Coverage initiative, which provided the framework for the state's health reform law.
Sarah earned her undergraduate degree from the School of the Art Institute of Chicago and her master's in health policy and management from the Harvard School of Public Health.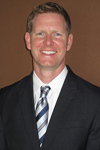 Douglas Jutte, M.D., M.P.H.
Assistant Professor, UC Berkeley School of Public Health within the Division of Community Health and Human Development
Jutte is a physician and population health researcher. He teach­es in the UC Berkeley-UCSF Joint Medical Program and is Associate Director of the Health and Medical Sciences Masters degree program. His research interests focus on social determinants of health resilience and vulnerability in children and the biological links through which social-contextual factors contribute to children's long-term med­ical, psychosocial and cognitive outcomes. He has a long-standing collaboration with the Manitoba Centre for Health Policy in Winnipeg, Canada and utilizes their unique longitudinal population health database for child health research. He has published in Archives of Pediatrics and Adolescent Medicine, Epidemiology, Academic Pediatrics and the Annual Review of Public Health. Jutte received his MD from Harvard Medical School and pediatric training at Stanford; he also has a Master's degree in Public Health from UC Berkeley and a BA from Cornell University. His post-doctoral research training was through the UCSF site of the Robert Wood Johnson Foundation Health & Society Scholars program. He continues his clinical work as a neonatal hospitalist attending high-risk deliveries and caring for healthy and ill newborns at a local community hospital.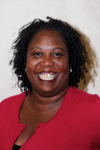 Chrystal Kornegay
President and CEO, Urban Edge
In January, after eleven years with Urban Edge, Chrystal became president and CEO of the community development corporation, which serves Jamaica Plain, Roxbury, and surrounding communities. In her current capacity, she provides leadership on interdisciplinary development, planning, and program staff, and she works with the board to develop and implement the strategic agenda.
A native of Brooklyn, Chrystal began her career at the Bedford Stuyvesant YMCA, where she supported a $5 million development campaign for facility development. She spent four years at Boston's Community Builders. There she directed a development team through a $10 million renovation of a scattered-site family development and supported a resident group through a $15 million renovation to secure joint ownership of a 175-unit scattered-site family development.
Chrystal received her bachelor's from Hunter College and a master's in city planning from MIT, with a concentration in housing, community, and economic development.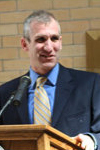 Joe Kriesberg
President and CEO, MACDC
Joe Kriesberg, president and CEO of the Massachusetts Association of Community Development Corporations, oversees capacity building, strategic planning, partnerships, internal operations, and advocacy work with public- and private-sector entities.
His efforts have be critical to the launch of initiatives such as the Mel King Institute for Community Building, MACDC conventions, and the Community Development Innovation Forum. Joe has also helped to pass many bills through the state legislature, including the Insurance Industry Community Investment Act (1998), the Affordable Housing Trust Fund (2000), the Small Business Technical Assistance Program (2006), a comprehensive antiforeclosure law (2007), and a law to help preserve so-called "expiring-use" affordable rental communities (2009).
Before MACDC, Joe worked for eight years on energy and environmental issues for nonprofit organizations. He holds a bachelor's from Binghamton University and a J.D. from Northeastern University. He is a member of the Massachusetts Bar.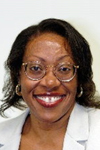 Gail Latimore
Executive Director, Codman Square Neighborhood Development Corporation
Since 1998, Gail Latimore has served as the executive director of the NDC, where she has overall responsibility for the management, growth, and health of the organization. During her tenure, the NDC has expanded its service base to meet more community needs, adding 300 units of affordable housing, both homeownership and rental, to its portfolio of more than 800 units.
Gail holds a bachelor's in architecture from Columbia University and has completed coursework toward a master's in urban affairs at Boston University. She is now engaged in the Achieving Excellence Program at Harvard's Kennedy School of Government. A founding board member of the Dudley Street Neighborhood Initiative, Gail continues to serve on several state, regional, and local boards dedicated to responsible community development, including the Metropolitan Boston Housing Partnership, the Massachusetts Association of Community Development Corporations, and the Four Corners Action Coalition.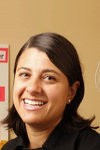 Rebecca Onie
Co-founder and CEO, Health Leads
During her sophomore year at Harvard College, Rebecca Onie co-founded Health Leads (formerly Project HEALTH) with Barry Zuckerman, chair of pediatrics at Boston Medical Center. As executive director, she oversaw the organization's expansion to Providence and New York. She next attended Harvard Law School and worked as a U.S. District Court of Appeals law clerk.
Rebecca became Health Leads CEO in 2006, leading an expansion to Baltimore and Chicago and increasing the number of families served by 89 percent in two years.
Rebecca's honors include a MacArthur Fellowship (2009). O! magazine's Power List of 20 women who are "changing the world for the better" (2010), the John F. Kennedy New Frontier Award (2009), the Jane Rainie Opel '50 Young Alumna Award for contributions to the advancement of women (2008), and the Do Something Brick Award for Community Leadership (1999).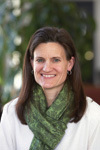 Rebecca Regan
President for Capital Markets, Housing Partnership Network
At HPN, a collaborative of U.S. housing and community development nonprofits, Rebecca Regan is responsible for developing and managing all capital market relationships. She leads business collaboration among large community development financial institutions, while also overseeing neighborhood stabilization and foreclosure prevention.
Becky came from Boston Community Capital, where she had responsibility for lending activities, including raising capital, staff training and supervision, loan and portfolio monitoring, and social impact reporting. She has more than 20 years' experience in commercial real estate lending.
Becky is on the board of New Ecology Inc. and is a member of the City of Boston Food Council, New England Women in Real Estate, MassHousing's Home Ownership Advisory Committee, the Boston Fed's Community Development Advisory Council, and the Massachusetts Grocery Access Task Force.
Rebecca holds a bachelor's from the Boston University School of Management and an MBA from Babson College.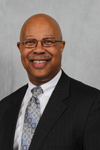 Frank Robinson
Executive Director, Partners for a Healthier Community
For the past 16 years, Frank Robinson, PhD, has served as the executive director of Partners for a Healthier Community, a public health agency notable for broad-based multisector prevention initiatives and for breaking down nonprofit silos to solve community problems. A current focus is improving health in communities of color in Springfield, Massachusetts.
He has directed the City of Springfield's Community Substance Abuse Partnership and Prevention Alliance. He also helped to create a community mental health clinic, where he served as executive director, and has provided civic and administrative leadership in the deinstitutionalization movement in Massachusetts as the associate area director of the Massachusetts Department of Mental Health.
Among his current initiatives are "BEST Oral Health Program," a best practice for improving oral health status for children of preschool age, and "Live Well Springfield Eat Smart. Stay Fit Coalition," a coalition of coalitions addressing childhood obesity.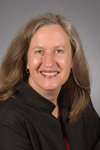 Esther Schlorholtz
Senior Vice President, Boston Private Bank & Trust Co.
Esther Schlorholtz manages Community Reinvestment Act activities, including designing residential, small business, and commercial community development products and services, and originating affordable housing and community development loans.
She serves on the board of the Massachusetts Growth Capital Corporation, Massachusetts Community & Banking Council, Metropolitan Boston Housing Partnership, and Citizens Housing and Planning Association. She is a member of the Massachusetts Housing Investment Corporation's loan, New Markets Tax Credit, and Neighborhood Stabilization committees. She co-chairs Uniting Citizens for Housing Affordability in Newton, Massachusetts.
Esther serves on the Massachusetts Small Business Assistance Advisory Council and was a member of Mayor Menino's committees on affordable housing strategies and the Blue Ribbon Housing Finance Panel, the Boston Homelessness Prevention Clearinghouse, and the Boston Mortgage Foreclosure Prevention Task Force.
Esther has a bachelor's from Harvard College and a master's from Tufts University.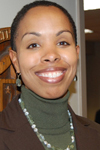 Lauren A. Smith
Medical Director, Chief Medical Officer, Massachusetts Department of Public Health
Lauren A. Smith, MD, MPH, provides senior clinical leadership at the Massachusetts Department of Public Health for programs, planning, and policy and serves as the senior clinical advisor to the commissioner. She is an associate professor at the Boston University School of Medicine, where she has served as a pediatric hospitalist for 10 years. She was also the medical director of the pediatric inpatient unit at Boston Medical Center for four years.
Her research career has focused on the implication of public polices for child health and childhood health disparities. In addition to numerous published papers, she has authored reports on the impact of affordable housing and energy costs on child health and well-being as examples of the effects of public policy on health. She served as a W.T. Grant Health Policy Fellow in the office of the Massachusetts Speaker of the House and as a member of the Massachusetts Commission to End Racial Disparities in Health.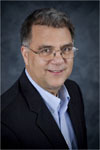 Bob Van Meter
Executive Director, Local Initiatives Support Corporation, Boston
Under Bob's leadership, Greater Boston LISC developed the CDC Green Retrofit Initiative for increasing the energy efficiency of affordable housing. Recently, he launched Resilient Communities/Resilient Families to connect public health efforts with community development efforts in three Boston neighborhoods.
Previously, Bob was executive director of the Allston Brighton Community Development Corporation , where he spearheaded development of more than 450 units of affordable housing, created a first-time home-buyer training program, and created one of state's first individual development account programs.
Bob has also been real estate development director at the Fenway Community Development Corporation. He has served as a board member and board chair of the Massachusetts Association of Community Development Corporations.
Bob is a graduate of the University of Chicago, the Development Training Institute, and the Achieving Excellence in Community Development initiative of NeighborWorks America and Harvard's Kennedy School of Government.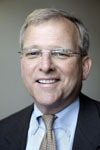 Bill Walczak
President, Carney Hospital
Bill Walczak, president of Carney Hospital, is a founder of the multiservice Codman Square Health Center, where he was CEO for two decades. In addition, he is founding president of Codman Academy Charter School and a co-founder of DotWell, a management services partnership with the Dorchester House Multi-Service Center.
Bill is the founding president of the Massachusetts Nonprofit Network and president of the job-training program STRIVE. He is a past president of the Codman Square Neighborhood Council and Columbia Savin Hill Civic Association as well as a founding president of Boston HealthNet, a network of 15 community health centers with Boston Medical Center and Boston University School of Medicine. He serves on the boards of Global Primary Care, the Massachusetts Business Alliance for Education, and the Massachusetts/South Africa Health Task Force, among others. He is a Barr (Foundation) Fellow and the recipient of a variety of other awards.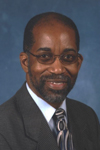 David R. Williams
Harvard University and Robert Wood Johnson Foundation
David R. Williams is the Norman Professor of Public Health and Professor of African and African American Studies and of Sociology at Harvard. He has special expertise in socioeconomic and racial disparities in health, the effects of racism on health, and the ways in which religious involvement can affect health. He was ranked as one of the Top 10 Most Cited Researchers in the Social Sciences during the decade 1995 to 2005 and as the Most Cited Black Scholar in the Social Sciences in 2008. He is an elected member of the Institute of Medicine and the American Academy of Arts and Sciences. He has also played a visible, national leadership role in raising awareness levels of the problem of health disparities. He has served as the staff director of the Robert Wood Johnson Foundation's Commission to Build a Healthier America and as an advisor to the PBS film series "Unnatural Causes: Is inequality Making Us Sick?" Currently, he is a Robert Wood Johnson Foundation scholar in residence.
Co-Sponsors
Federal Reserve Bank of San Francisco
Local Initiatives Support Corporation Boston
Massachusetts League of Community Health Centers
Mel King Institute for Community Building
Robert Wood Johnson Foundation