Smaller Industrial Cities
A forum on the economic, fiscal and political challenges and opportunities facing New England's smaller industrial cities
This Event Has Ended
Wednesday, July 13, 2011 27
8:30 a.m. - 4:00 p.m.
Tilton Hall
Clark University
950 Main Street
Worcester, MA 01610
The Federal Reserve Bank of Boston, along with the Mosakowski Institute for Public Enterprise, MassINC and the Rappaport Institute for Greater Boston, invites you to a forum to explore and share practical examples on:
Why are these cities important to the New England economy?
What is their comparative advantage and how do we position them to attract capital?
How do we engage diverse audiences in creating economic prosperity for all?
What tools are practitioners using to operate in a resource-constrained environment and to improve performance management systems
How can we harness the business community to support revitalization efforts and increase innovation?
Agenda and Presentations
Speaker Biographies
Co-Sponsors
Agenda
8:30 – 9:00 a.m.

Breakfast and Registration
9:00 – 9:10 a.m.

Welcome and Opening Remakrs

Richard Walker, Senior Vice President, Public & Community Affairs - Federal Reserve Bank of Boston

Jim Gomes, Director - Mosakowski Institute for Public Enterprise, Clark University

9:10 – 9:30 a.m.

Morning Keynote

Eric Rosengren, President - Federal Reserve Bank of Boston


9:30 – 10:15 a.m.

Framing the Conversation: Lessons Learned from Resurgent Cities

Yolanda Kodrzycki, Vice President and Director, NEPPC - Federal Reserve Bank of Boston
Author of "Reinvigorating Springfield's Economy: Lessons from Resurgent Cities"


10:15 – 11:15 a.m.

A Vision for Smaller Industrial Cities

Moderator:
John Schneider, Executive Vice President - Mass Inc.
Heads the Gateway Cities initiative - Co-author of "Reconnecting Massachusetts' Gateway Cities"

Panelists:
Nishith Acharya, Executive Director - Deshpande Foundation
Supporting innovation in the Merrimack Valley, MA (Lowell, Lawrence, & Haverhill) - Sandbox Initiative

Dora Robinson, President & CEO - United Way of Pioneer Valley
Building community in Springfield, MA, and participating in City to City activities

Jim Stergios, Executive Director - Pioneer Institute
Helping the state and cities better measure local performance – Middle Cities Initiative

Kirk A. Sykes, President - Urban Strategy America Fund
Investing in real estate developments in Bridgeport and New Haven, CT

11:15 – 11:30 a.m.
Coffee Break
11:30 – 12:30 p.m.

The Political Challenges: Creating Inclusive Cities from the Top

Moderator:
David Luberoff, Executive Director - Rappaport Institute for Greater Boston, Harvard University
Has written on urban politics and civic leadership

Panelists:
Ramon Borges-Mendez, Professor - Clark University
Has taught on civic engagement and political institutions and has researched Latino inclusion in Lawrence & Holyoke

Pedro Segarra, Mayor - City of Hartford, CT
Prioritizing inclusiveness and inspiration and encouraging resident participation

Orson Watson, Advisor, Community Revitalization Program, The Garfield Foundation
Supporting the commercial revitalization of older industrial cities and local multi-stakeholder initiatives in New Bedford

Lisa Wong, Mayor - City of Fitchburg, MA
Laying the groundwork to help other women of color enter the political arena

12:30 – 1:30 p.m.

Lunch Keynote

Ed Glaeser, Professor of Economics and Director - Rappaport Institute for Greater Boston, Harvard University
Author of "Triumph of the City: How Our Greatest Invention Makes Us Richer, Smarter, Greener, Healthier, and Happier"

1:30 – 2:30 p.m.

The Fiscal Challenges: Operating in a Resource-Constrained Environment

Introduction:
Bo Zhao, Senior Economist - Federal Reserve Bank of Boston
Author of "Does Springfield Receive Its Fair Share of Municipal Aid? Implications for Aid Formula Reform in Massachusetts"

Moderator:
Leslie Kirwan, Dean for Administration and Finance - Harvard Faculty of Arts and Sciences
Addressing financial challenges at FAS having served as Massachusetts Secretary of Administration and Finance

Paneilsts:
Antonio Cabral, Representative - City of New Bedford, MA
Chairing Gateway Cities Caucus and sponsoring a petition to ensure fair and adequate municipal gap funding

Stephanie Hirsch, Associate at Collins Center for Public Management, UMASS Boston - Director of SomerPromise in Somerville, MA
Creating a network of municipalities, StatNet, that shares data and best practices in municipal government

Michael V. O'Brien, City Manager - City of Worcester, MA
Spearheading collaborative regional initiatives around shared health services

2:30 – 2:45 p.m.

Coffee Break

2:45 – 3:45 p.m.

The Community & Economic Development Challenges:Improving Opportunities for All

Moderator:
George Gendron, Executive Director - Innovation & Entrepreneurship Program, Clark University
Fostering entrepreneurship – Former editor-in-chief of Inc. Magazine & co-creator of ICIC's Inner City 100

Panelists:
Barry Bluestone, Dean - School of Public Policy and Urban Affairs, Northeastern University
Helping municipalities assess economic strengths and weaknesses - Providing strategies for development

David Panagore, COO and Director of Development - City of Hartford, CT
Addressing the city's development needs – Worked in Chelsea, Springfield, and San Jose

Jessica Andors, Co-Executive Director, Lawrence Community Works
Organizing social networks and participatory processes that involve the Lawrence community

Jennifer Murphy, Assistant Secretary for Gateway Cities, Executive Office of Housing and Economic Development, Massachusetts - Setting priorities for Gateway Cities across Massachusetts

3:45 p.m.–4:00 p.m.

Closing Remarks & Next Steps

Richard Walker, Senior Vice President, Public & Community Affairs - Federal Reserve Bank of Boston
Speaker Biographies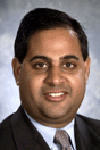 Nishith Acharya, Executive Director - Deshpande Foundation
Nishith Acharya is Executive Director of the Deshpande Foundation, a prominent American philanthropy focused on innovation, entrepreneurship and scalability around the world. Nishith leads the Foundation's strategic planning, grant making, evaluation and advocacy efforts. Under his leadership, the Foundation launched the "Sandbox" - an innovative development ecosystem in India, with over 100 partner organizations and nearly 10,000 individual participants. Nishith has also led the Foundation's venture philanthropy, working to help scale Indian NGO's like Akshaya Patra and Agastya throughout India. The Foundation also launched the MIT Deshpande Center for Technological Innovation, and provided seed capital to major initiatives like the Public Health Foundation of India, the United Way India and the US Indo-Engineering Collaborative.
Nishith serves as a Member of the Council on Foreign Relations, the Bretton Woods Committee, The Indus Entrepreneurs, and the Clinton Global Initiative. He also serves as a Board member of Akshaya Patra USA and the United Way Worldwide Leadership Committee. He has also been a judge for major government programs such as the Department of Energy Innovation Ecosystems Grant and the Malcolm Baldridge Award.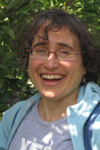 Jessica Andors, Co-Executive Director, Lawrence Community Works
Jessica Andors is the Co-Executive Director of Lawrence CommunityWorks, an award-winning nonprofit community development corporation forging a network of residents and stakeholders dedicated to asset-building, mutual support, and collective action to transform and revitalize the city of Lawrence. Lawrence is a former industrial center in northeast Massachusetts wracked by economic woes but blessed with a dynamic population of Latino and other immigrants. Jessica is part of a team of community organizers that spearheaded the organization's rebirth in 1999. Since then, LCW has grown from a staff of one and a deficit, to a $2.5 million organization with over 5,000 resident and stakeholder members and over $30 million invested in affordable housing, family asset building, and community organizing and development. Jessica received her Master's of City Planning degree from MIT, where she was honored for outstanding contributions to the intellectual life of the Department of Urban Studies and Planning. Previously, she worked in the New York and San Francisco nonprofit sectors after graduating summa cum laude from Amherst College in 1993. Andors has served on the boards of the Lawrence Teen Coalition, the Hope Street Youth Center, the Essex Art Center, and chaired the statewide asset-building MIDAS Collaborative. She currently serves on the Boards of the Massachusetts Association of Community Development Corporations and Mill Cities Community Investments, a community development financial institution serving the Merrimack Valley. Jessica is bilingual in English and Spanish and the mother of beautiful Elias.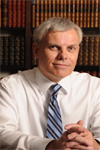 David P. Angel, President, Clark University
David P. Angel is the ninth president of Clark University, an innovative liberal arts-based research university located in Worcester, Mass. Embodying the Clark motto—Challenge convention, Change our world—Dr. Angel is spearheading a number of initiatives related to advancing liberal education, promoting cutting-edge research, and expanding community partnerships. Under his leadership, Clark University has boldly rethought its undergraduate liberal arts curriculum and has introduced LEEP (Liberal Education and Effective Practice), a distinctive program that prepares students with the intellectual and practical experiences required to address complex challenges in a rapidly changing world. As a pioneering researcher on industrial environmentalism and clean technologies, Angel has also helped steer Clark's many innovations in campus sustainability.
Angel served as Clark's provost from 2003–2010, overseeing all undergraduate and graduate academic programs, as well as admissions, student affairs, sponsored research, and University libraries. During his tenure, Clark strengthened its undergraduate programs, raised the research and graduate profile of the University, and invested in new academic facilities, such as the Academic Commons at Goddard Library.
Receiving a B.A. degree from Cambridge University and a Ph.D. degree from UCLA, Dr. Angel joined the Clark faculty in September 1987. He holds two academic appointments as Professor of Geography and Leo L. and Joan Kraft Laskoff Professor of Economics, Technology and the Environment. His background and training are in economic geography, focusing on issues of industrial restructuring, technological change, and the environment.
Angel is the recipient of numerous grants and awards, including an Abe Fellowship awarded by the Center for Global Partnership in conjunction with the Social Science Research Council and the American Council of Learned Societies. His research includes work conducted for the U.S. Department of Commerce, the U.S. Agency for International Development, the Asian Development Bank, the John D. and Catherine T. MacArthur Foundation, the U.S. National Science Foundation, and the United Nations Industrial Development Organization. He has consulted widely for public and private organizations around the world and has published a number of books.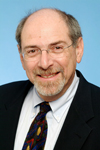 Barry Bluestone, Dean - School of Public Policy and Urban Affairs, Northeastern University
Barry Bluestone is the Stearns Trustee Professor of Political Economy, the founding director of the Dukakis Center for Urban and Regional Policy (CURP), and the Dean of the School of Public Policy and Urban Affairs at Northeastern University. The Center is a "think and do tank" devoted to research and policy in the areas of housing, workforce development, local economic development, manufacturing, and transportation. The new public policy school has been designed to more closely link Northeastern with the broader community, focusing on many of the critical challenges facing the city, the region, and the nation. Through its World Class Cities Partnership, the School is working with cities and universities throughout the world to better understand and meet the challenges faced by urban regions operating in a global economy.
Bluestone is author of hundreds of articles and monographs and co-author of eleven books. These include, among others, The Deindustrialization of America (1982), The Great U-Turn: Corporate Restructuring and the Polarizing of America (1988), Negotiating the Future: A Labor Perspective on American Business (1992), Growing Prosperity: The Battle for Growth with Equity in the 21st Century (2000) and The Boston Renaissance: Race, Space, and Economic Change in an American Metropolis (2000). In 2008, he co-authored The Urban Experience: Economics, Society, and Public Policy, a multidisciplinary textbook for undergraduate and graduate courses in the social sciences.
Before coming to Northeastern in 1999, Bluestone taught political economy for more than twenty-five years at Boston College and the University of Massachusetts Boston. While on leave from UMass in 1995, he was Special Policy Advisor to House Minority Leader Richard Gephardt working on such issues as the federal minimum wage, the Earned Income Tax Credit, labor law reform, and fair trade. He received his BA, MA, and Ph.D. in Economics from the University of Michigan. He is a founding board member of the Economic Policy Institute in Washington, D.C. and a member of the Scientific Committee of the International Center for Social Studies based in Rome, Italy.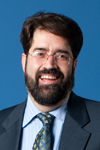 Ramón Borges-Méndez, Associate Professor - Clark University, International Development, Community and Environment Dept. (IDCE)
Professor Ramón Borges-Méndez was born in San Juan, Puerto Rico and has a professional career in the United States and Latin America. He has held academic positions at UMASS-Boston, UMASS-Amherst, American University's School of International Service, The Johns Hopkins' School of Advanced International Studies, and the University of Chile's Public Policy Graduate Program.
He has worked as a consultant for the Ford Foundation, the World Bank, the Economic Commission on Latin American and the Caribbean of the United Nations (ECLAC), The United Nations' Department for Social and Economic Affairs, the Inter-American Development Bank, the Brookings Institution, the Japanese International Cooperation Agency and the Government of Chile. He has written on various public policy issues: workforce development; labor markets; Latino CBO's; Latino poverty and community development in the United States; immigration; decentralization and civil society matters in Latin America. In 2005, he was chosen as William Díaz Fellow by Non-Profit Academic Centers Council. Prof. Borges participates in several advisory boards: The Mauricio Gaston Institute for Latino Community Development and Public Policy; ECOTARIUM Museum of Science-Worcester; Latino Education Institute at Worcester State University; Commonwealth Alliance for Information Technology Education/UMASS-NSF; New England Community Development Advisory Council of Federal Reserve Bank of Boston. Boston, MA. He has served as a commissioner in Gov. Deval Patrick's Advisory Council on Refugees and Immigrants and in the Asset Development Commission, and in Worcester's Mayoral Commission on Latino Education Excellence. Currently, he is doing research on Puerto Rican low-wage workers in the USA and on highly skilled workers in science and technical occupations, a project sponsored by the Ford Foundation and the Center for Puerto Rican Studies (CUNY-Hunter College). He was part of the Clark University-United Way Team that obtained a Promise Neighborhood grant from the federal Dept. of Education. He is an elected member of the board of directors of the Association for Research on Nonprofit Organizations and Voluntary Action (ARNOVA), the most important research organization on the subject. He has a PhD. in Urban Studies and Regional Planning from MIT.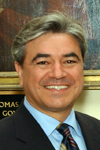 Antonio Cabral, Representative - City of New Bedford, MA
State Representative Antonio F.D. Cabral (D-New Bedford) was first elected to the Massachusetts House of Representatives in November 1990. Now serving his tenth term, Rep. Cabral represents the 13th Bristol District – New Bedford. Rep. Cabral currently serves as Chairman of the Committee on Bonding, Capital Expenditures and State Assets. He has previously chaired the Joint Committee on State Administration and Regulatory Oversight (2004-2009), the Joint Committee on Human Services & Elderly Services (2001-2004), the Joint Committee on Election Laws (1999-2001) and the Joint Committee on Counties (1997-1999). Rep. Cabral has also served on the House Committee on Ways and Means, the Committee on Energy, the Committee on Insurance and the Committee on Commerce and Labor.
He has sponsored and co-sponsored many bills to improve the lives of Massachusetts families, including legislation to reform unemployment insurance, to provide paid family and medical leave to Massachusetts workers, to reform welfare, to curb drug abuse, to close loopholes in the Commonwealth's sex crimes prevention system, to reform both the auto insurance and property insurance industries and to improve safety for fishermen.
Rep. Cabral has been a leader for Massachusetts cities. As the co-founder and Co-Chair of the Massachusetts Gateway Cities Legislative Caucus, he has written legislation to revitalize Massachusetts' cities and to finance a significant expansion and improvement of the Commonwealth's rail transportation network. He has led the fight to improve public safety, with legislation to allow pretrial detention in the dangerousness hearing statute, for serious gun law violations protect witnesses in gang related prosecutions and close loopholes in semi-automatic weapon laws.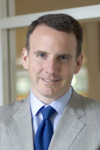 Ed Glaeser, Professor of Economics & Director - Rappaport Institute for Greater Boston, Harvard University
Edward Glaeser is the Fred and Eleanor Glimp Professor of Economics in the Faculty of Arts and Sciences at Harvard University, where he has taught since 1992. He is Director of the Taubman Center for State and Local Government and Director of the Rappaport Institute of Greater Boston. He regularly teaches microeconomic theory, and occasionally urban and public economics. He has published dozens of papers on cities, economic growth, and law and economics. In particular, his work has focused on the determinants of city growth and the role of cities as centers of idea transmission. He received his PhD from the University of Chicago in 1992.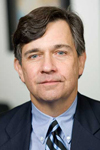 Jim Gomes, Director - Mosakowski Institute for Public Enterprise, Clark University
Jim Gomes is the Director of the Mosakowski Institute for Public Enterprise at Clark University. The Institute's core mission is to produce and disseminate research that is useful in addressing critical societal issues. Jim co-chairs the Data and Evaluation Committee of Worcester's Main South Promise Neighborhood Partnership, one of the Institute's major projects and one of only 21 awardees nationally of the Department of Education's Promise Neighborhood grants.
Jim began his career as a lawyer at the Boston firm of Hale and Dorr and as a Massachusetts Assistant Attorney General. He left the practice of law to become Chief of Staff to newly-elected Lieutenant Governor John Kerry in 1983. Jim was the Policy Director of Mr. Kerry's successful first campaign for United States Senate and then served as Executive Assistant to Senator Kerry.
Jim later returned to state government and was Massachusetts' Undersecretary of Environmental Affairs under Governor Michael Dukakis. For nearly fifteen years he was President of the Environmental League of Massachusetts (ELM), a leading policy and advocacy organization. While at ELM, Jim co-founded the Massachusetts Smart Growth Alliance, a joint venture of seven diverse organizations committed to economic growth, sustainable land use, protection of natural resources, affordable housing, and regional equity. During his tenure at ELM, Harvard Law School named him a Wasserstein Fellow for his "outstanding contribution to public interest law." He currently serves as Chairman of the Massachusetts Environmental Trust, the commonwealth's public environmental philanthropy.
An expert on the politics of policy implementation, Jim has taught or lectured at several colleges and universities including Brandeis, Clark, Harvard, Trinity, Tufts, Wellesley, and Williams. His writings have appeared frequently in many publications including the Boston Globe. He holds a B.A. in Political Science from Trinity College, a Master's Degree in Public Policy from Harvard's Kennedy School of Government, and a J.D. from Harvard Law School. He lives with his wife and their two children in Arlington, Massachusetts.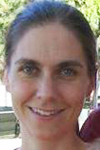 Stephanie Hirsch, Associate at Collins Center for Public Management, UMASS Boston - Director of SomerPromise in Somerville, MA
Stephanie has brought her skills in analysis of operations and data to numerous organizations, including the University of Chicago, the City of New York, and the Boston Police Department. Continuing her use of data to inform decision-making, she launched the City of Somerville's SomerStat program in 2004, which serves as the Mayor's primarily tool for municipal management. Most recently, Stephanie has been working on data-informed performance management with the Somerville Public Schools. She also helped launch and continues to support StatNet, which is a network of municipalities in New England that regularly shares data and meets to discuss best practices in municipal government. Stephanie earned a BA with honors from Swarthmore College and an MBA from Harvard Business School.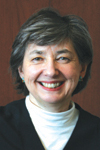 Yolanda Kodrzycki, Vice President & Director, NEPPC - Federal Reserve Bank of Boston
Yolanda Kodrzycki is a vice president and the director of the New England Public Policy Center at the Federal Reserve Bank of Boston. In this role, she is responsible for establishing the center's research and outreach agenda, serving as its public spokesperson, and providing strategic and administrative direction to staff.
Prior to assuming this position, Kodrzycki was a senior economist and policy advisor in the Boston Fed's research department. She specializes in regional, labor market, and public sector economics. Her research has examined diverse topics, including economic development strategies for older industrial cities, the long-term implications of job loss, the migration patterns of college graduates, causes of regional differences in educational attainment, privatization of government functions, and corporate tax policy at the national and state levels. She is a senior contributor to "Toward a More Prosperous Springfield," a multi-year commitment by the Boston Fed to support the economic revitalization of Springfield, Massachusetts.
Kodrzycki serves as an advisor to numerous organizations with an interest in the New England and national economies. During 1991-92, Kodrzycki took a leave of absence from the Federal Reserve to consult for the U.S. Treasury advisory program in Central and Eastern Europe. Prior to joining the Boston Fed in 1986, she taught economics at Amherst College. A graduate of Radcliffe College (Harvard University), Kodrzycki received her Ph.D. from the University of Pennsylvania.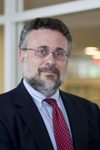 David Luberoff, Executive Director - Rappaport Institute for Greater Boston, Harvard University
David Luberoff became Executive Director of the Rappaport Institute for Greater Boston in June 2004. He previously was Associate Director of the Kennedy School's Taubman Center for State and Local Government and an adjunct lecturer at Harvard's Graduate School of Design. Luberoff is the co-author (with Alan Altshuler) of Mega Projects: The Changing Politics of Urban Public Investment (Brookings Institution Press, 2003), which was named the year's best book on urban politics by the American Political Science Association. He has also been a columnist on infrastructure issues for Governing magazine, co-editor of "The Public's Capital", a quarterly forum on infrastructure policy published in Governing; editor of the Boston Redevelopment Authority's 1988 "Midtown/Cultural District Plan" and editor of The Tab, greater Boston's largest weekly newspaper. He received an M.P.A. from the Kennedy School of Government.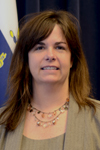 J ennifer Murphy, Assistant Secretary for Gateway Cities, Executive Office of Housing and Economic Development, Massachusetts
Jennifer Murphy has served as Assistant Secretary for Gateway Cities since March of 2011. In this role, she works across the eight cabinet secretariats to develop, coordinate and implement the Patrick-Murray Administration's Gateway Cities agenda to best address the needs and fully maximize the potential of these twenty-four distinct municipalities. This involves creating true city-state partnerships, with each party accepting and executing its respective responsibilities, including the Governor's stated priorities of job creation, closing the achievement gap, health care cost containment, and ending youth violence. Ms. Murphy works out of the Boston and Springfield offices and travels regularly to all of Massachusetts' Gateway Cities.
Prior to assuming this role, Ms. Murphy spent four years as the Director of the Citizens Committee to Elect Tim Murray. This position allowed her to work with municipal officials across the state and develop a deep understanding of the challenges facing Gateway Cities. Additionally, Ms. Murphy worked for the City of Springfield in the office of Mayor Michael J. Albano, as well as, for Hampden County District Attorney William Bennett's office. Both of these experiences contributed to Ms. Murphy's extensive knowledge of the successes and challenges cities across Massachusetts face on a daily basis.
Ms. Murphy is a 1994 graduate of Merrimack College with a Bachelor of Arts Degree in Political Science. A native of Springfield, Ms. Murphy currently resides in Wilbraham with her husband and two children.
David Panagore, COO and Director of Development - City of Hartford, CT
Hartford resident David B. Panagore serves as Chief Operating Officer and Director of Development Services for the City of Hartford. The Department of Development Services is organized into five divisions: Economic Development, Grants Management, Housing & Property Management, Licenses & Inspections and Planning.
Prior to coming to Hartford, he worked for the State of Massachusetts in Springfield and served as the City's Chief Development Officer, overseeing all development activity in the City and before that, Mr. Panagore held the position of Deputy Executive Director of the Springfield Finance Control Board. He has also worked as the chief negotiator for the Redevelopment Authority in San Jose, California, the project director for the construction of the Boston Convention Center, and chief legal counsel for the City of Chelsea, Massachusetts.
Mr. Panagore holds an MPA from the Sawyer School of Management at Suffolk University, a JD Cum Laude from Suffolk University, a BA in Political Science and second BA in Philosophy, both from the University of Massachusetts.
Born and raised in Marlboro, Massachusetts, David's roots run deep in Connecticut; while his ancestors first settled in Milford, they mistakenly left and David has returned to Connecticut to correct that error.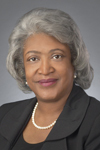 Dora Robinson, President & CEO - United Way of Pioneer Valley
Dora has been president and chief executive officer of the United Way of Pioneer Valley since October of 2009. A resident of Springfield, Robinson brings a combination of leadership and strategic operational experience to United Way.
Robinson is building a new business framework for the UWPV; that framework will address—in an intentional, deliberate and strategic manner—the underlying causes of the financial hardships facing today's families. Before joining United Way, Robinson served more than 25 years in human services administration including 18 years as president and chief executive officer of Martin Luther King, Jr. Family Services, Inc. in Springfield. She previously served as Corporate Director of Child and Family Services at the Center for Human Development. At the Urban League of Springfield, Robinson has served as Vice President of Education and as an Associate Director of Camp Atwater as well as a Director of the Foster Grandparents Program. She is a Founding member of the MLK, Jr. Charter School of Excellence.
Robinson holds a bachelor's degree from Cornell University and a master's degree in social work administration from the University of Connecticut and has completed graduate studies at Smith College School of Social Work. She was awarded an Honorary Doctorate in Humanities by Bay Path College in May 2009.
Robinson currently serves on the Board of Directors of the Springfield Chamber of Commerce and is a member of the Affiliated Chamber's Legislative Committee; Board Member and Clerk for the Massachusetts Providers Council Advisory Committee of the Boston Federal Reserve Community Advisory Council; Member of the Board of Directors of the MLK, Jr. Charter School of Excellence and other local, regional and statewide committees and professional organizations. In November 2009 she was appointed by Governor Deval Patrick to serve a five-year term on the Board of trustees of Springfield Technical Community College.
Robinson is an adjunct professor at Springfield College School of Social Work and Smith College School of Social Work. She is a professional consultant and advisor, lecturer and guest speaker throughout the region.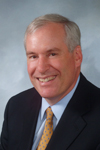 Eric S. Rosengren, President and Chief Executive Officer- Federal Reserve Bank of Boston
Eric S. Rosengren became President and Chief Executive Officer of the Federal Reserve Bank of Boston on July 23, 2007. Previously, Rosengren was executive vice president and head of the Bank's department of supervision, regulation, and credit. An economist by training, he joined the Bank in 1985 as a member of the research department. In his research, Rosengren has made significant contributions in the fields of banking and monetary policy, and he has written extensively on macroeconomics, international banking, bank supervision, and risk management. He has been an author on a variety of papers on macroeconomics, banking, and risk management, including articles in many of the top economics and finance journals. He has served as an advisor on Japanese banking issues, and a focus of his research has been how financial problems can impact the real economy. While in the bank supervision function, he obtained significant domestic and international regulatory experience related to the Basel II Capital Accord. Rosengren holds a B.A. from Colby College and M.S. and Ph.D. degrees from the University of Wisconsin, Madison.
John Schneider, Executive Vice President - Mass Inc.
John Schneider directs MassINC's public policy and research initiatives in education, workforce development, and economic and community development. He works closely with the president and senior staff on strategic planning, fundraising, and board relations for the organization. He is the co-author of MassINC's and the Brookings Institution's 2007 report Reconnecting Massachusetts' Gateway Cities.
Before joining MassINC, Mr. Schneider directed a regional planning and economic development partnership within the Massachusetts I-90 and I-495 corridors. He also served as chief of staff to the House majority whip and research director to the Legislature's Joint Committee on Education, Arts, and Humanities where he played a key staff role in the development, passage, and implementation of the Massachusetts Education Reform Act of 1993.
Mr. Schneider has degrees from Northeastern University and Loyola University of Chicago. He resides in Lowell, Massachusetts and is active in several civic organizations in the Merrimack Valley.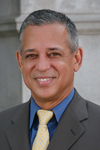 Pedro Segarra, Mayor - City of Hartford, CT
Pedro E. Segarra was destined for a life in public service. Working from a young age to help support his family and later contributing to the betterment of his community as a social worker and lawyer, or now as Hartford's 66th Mayor, Mr. Segarra has always valued hard work and a sense of responsibility and understood the importance of improving a family's quality of life.
Mayor Segarra was sworn into office on June 25, 2010. He is providing leadership to Connecticut's Capital City at a crucial moment in Hartford's history. In these extraordinarily difficult financial times, he is working tirelessly to look at all options and generate new ideas to take Hartford to new heights. With an emphasis on creating jobs, pursing academic excellence in our schools, promoting economic development with an focus on small business, and reducing crime by providing positive alternatives for our youth while also taking an aggressive approach to law enforcement, Mayor Segarra's priorities are inclusiveness and inspiration so that more people are encouraged to participate in their community and in their government.
Born on April 28, 1959, at the age of seven, his family moved from the small rural town of Maricao, Puerto Rico to the Bronx, New York in search of a better life. Segarra is one of six children and was raised by his mother under conditions of extreme poverty. When he was 15, he fled the threat of gangs and arrived in Hartford--- in search of the hope and opportunity that our Dutch Founders promised--- and he has been a resident ever since.
After graduating from what was then called the Greater Hartford Community College (now Capital Community College), where he was a founding member of the Latino Student Organization, Segarra earned a full scholarship to the University of Hartford where he received a Bachelor of Arts Degree in Political Science. He was then admitted to the University Of Connecticut Graduate School Of Social Work where he received his Masters Degree of Social Work. In 1985, he graduated from UCONN Law School and passed the Connecticut bar the very same year. While in law school, Segarra was a founding member of the Latino Law Student Organization and served as its first President. He is currently admitted to the Connecticut state and federal bars (1986) and the Bar of the State of Florida (2000).
Segarra is uniquely qualified to be Mayor through his legal, community, and government experience. In 1991, he was appointed Corporation Counsel for the City of Hartford--- the youngest person ever selected for the position at the time and was appointed for three consecutive terms. He was appointed to City Council in 2006, elected in his own right in 2007, and became Council President in January of 2010. Up until ascending to the Office of Mayor, he was the managing partner of the Hartford Law Office of Segarra and Associates.
His compassion for the community dates back decades. He was also a founding member of Hogar Crea, The Hispanic Health Council, and CLARO.
Mayor Segarra resides in the West End of Hartford with his partner, Charlie who will volunteer to undertake beautification efforts in our City.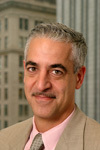 Jim Stergios, Executive Director - Pioneer Institute
Jim Stergios is Pioneer's Executive Director. Prior to joining Pioneer, he was Chief of Staff and Undersecretary for Policy in the Commonwealth's Executive Office of Environmental Affairs, where he drove efforts on water policy, regulatory and permit reform, and urban revitalization. His prior experience includes founding and managing a business, teaching at the university level and in public and private secondary schools, serving as headmaster at a preparatory school, and writing for newspapers. Jim holds a doctoral degree in Political Science.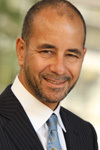 Kirk A. Sykes, President - Urban Strategy America Fund
Mr. Sykes is the head of an urban investment, development and redevelopment fund for select institutional investors called Urban Strategy America Fund, L.P. The Fund is a true "triple bottom-line fund" focusing on investment returns, economic development and environmental sustainability. The fund offers investors an opportunity to transform urban and economic development areas in their states, regions and cities while achieving an attractive return on their investment by prioritizing diversity in the asset types and locations in order to maximize returns. Mr. Sykes is responsible for the supervision of the partnership equity placement, the identification of investments and the day-to-day business operations of the USA Fund.
Kirk Sykes combines his professional training and hands-on experience in the areas of development, design and construction to create customized responses to the complex issues of urban real estate development. His approach is grounded in the bottom-line driven perspective gained during his tenure as a member of Federal Reserve Bank of Boston, Fleet Bank and BankBoston's First Community Bank Advisory Boards and various other for-profit and non-profit board affiliations. His combination of business and community-based experience allow him to bridge the competing concerns that sometimes block urban projects from moving forward.
Mr. Sykes currently serves on the Federal Reserve Bank of Boston, Board of Directors, National Association of Securities Professionals, New England Chapter Board, Initiative for a Competitive Inner City Board (ICIC), Responsible Property Investing Steering Committee (RPI), Real Estate Executive Council (Vice-Chairman) , Progressive Business Leaders Network and Urban Land Institute's New England Executive Committee & Responsible Property Investment (Membership Chairperson)
Mr. Sykes attended the Harvard University Business School, Owners and Presidents Management Program, the MIT Center for Real Estate Development, Commercial Development Executive Program and the L'Ecole Polytechnique in Paris, France. He earned his Bachelor of Architecture from Cornell University.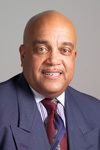 Richard Walker, Senior Vice President, Public & Community Affairs - Federal Reserve Bank of Boston
Richard Walker has over three decades of experience in business and community development in Boston. For the last 21 years, he has worked at the Federal Reserve Bank of Boston, where he is currently Senior Vice President and Community Affairs Officer of the Public and Community Affairs Department. Previously, he served in executive positions at the Massachusetts Housing Partnership, the Lincoln Filene Center for Citizenship and Public Affairs at Tufts University, and the Greater Roxbury Development Corporation. He has been instrumental in developing the Boston Business Collaborative, a project that links major corporations with existing minority businesses and let to the formation of the Initiative for a New Economy. Richard was an initial participant in the formulation of the Black/Jewish roundtable with American Jewish Committee. He was also participated in the working groups which helped form the Massachusetts Housing Investment Corporation and Massachusetts Community and Banking Council. In September 2000, the Governor of Massachusetts appointed Richard to the Board of Directors of the Massachusetts Bay Transportation Authority, and in 2007 he was appointed to the Board of Trustees of Bunker Hill Community College. Richard serves on numerous other boards and is actively involved in promoting fair and equal access to finance and credit through a variety of approaches. He is the executive producer of the award-winning video To Their Credit: Financing Women Owned Business, which was first broadcast on KQED in San Francisco in July 1999. He was also responsible for the video Lesson from a Storm: Banking for Safety. Richard was instrumental in the development of the Federal Reserve Bank's widely distributed publication Closing the Gap: A Guide to Equal Opportunity Lending, designed to help banks avoid possible discriminatory lending practices. And he produced the popular consumer video Identity Theft: Protect Yourself and its companion publication, Identity Theft. Richard resides in Waltham and has a summer home on Martha's Vineyard.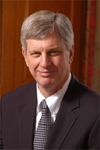 Jack M. Wilson, President Emeritus and Distinguished Professor of Higher Education, Emerging Technologies and Innovation - University of Massachusetts
Dr. Wilson served as President of the University of Massachusetts from 2003 to 2011 and during that period, student enrollment rose on all five campuses, university spending on student financial aid soared and a $2 billion construction and renovation campaign was completed. Additionally, the University became a national research and licensing income leader and created the Commonwealth's first public law school.
At the University of Massachusetts, he served previously as the Vice President for Academic Affairs and as founding CEO of UMassOnline. As the CEO of UMassOnline, Dr. Wilson helped to build the system-wide initiative into one of the largest externally directed online programs in the United States.
Prior to arriving at UMass, Wilson was the J. Erik Jonsson '22 Distinguished Professor of Physics, Engineering Science, Information Technology, and Management at Rensselaer Polytechnic Institute, where he also had served as a Dean, Research Center Director, and Provost. Before being appointed at Rensselaer, he served at the University of Maryland, College Park and as an officer of the American Association of Physics Teachers, the American Institute of Physics, and the American Physical Society. Dr. Wilson was the founder, CEO, and Chairman of the LearnLinc Corporation, founded in 1993 as a spinoff of his university research and built through three rounds of venture capital. LearnLinc merged with Allan Communications and Gilat Communications to form the publicly traded (NASDAQ) Mentergy Corporation.
Doctor Wilson is nationally and internationally known for his leadership in the reform of higher education programs, winning the Theodore Hesburgh Award, the Boeing Award, and the Pew Charitable Trust Prize for his innovative programs. He was awarded an Outstanding Civilian Service Medal by the U.S. Army for service to the Army Education program.
Dr. Wilson is a Fellow of the American Physical Society, and has served as a national officer of the Physical Society, American Institute of Physics, and the American Association of Physics Teachers. He has also served as a member or chair of several National Academy of Science and National Research Council study committees and task forces.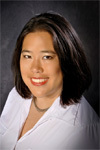 Lisa Wong, Mayor - City of Fitchburg, MA
Lisa A. Wong is serving her second term as Mayor of the city of Fitchburg. She was first elected to that office in November of 2007 at the age of 28, and is the first minority mayor in Fitchburg and the first female Asian American mayor in the commonwealth of Massachusetts.
Mayor Wong made fiscal stability one her top priorities even before the global financial crisis hit in 2008. During her first two and a half years in office, she consolidated 22 city departments into 10, built up a stabilization fund from $10,000 to over $3,000,000, and balanced budgets. As a result, the city's bond rating, a measure of financial health, has increased twice.
By managing more effectively in lean times, Mayor Wong has been able to lower crime, make significant capital improvements, and attract private investment. She is also a leader in conservation efforts, setting aside over 1,700 acres for permanent conservation and building parks and trails along the Nashua River.
Mayor Wong grew up in Massachusetts and attended Boston University where she received a dual bachelor's degree in international relations and economics, and master's degree in economics. She began working for the Fitchburg Redevelopment Authority in 2001 and became the agency's executive director in 2004. As director, she managed several urban renewal projects to revitalize Fitchburg, such as the redevelopment of a former General Electric facility into a modern business complex.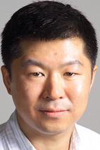 Bo Zhao, Senior Economist - Federal Reserve Bank of Boston
Bo Zhao is a Senior Economist in the New England Public Policy Center at the Federal Reserve Bank of Boston. He specializes in urban and regional economics and public finance. Dr. Zhao served on the Municipal Aid Subcommittee of the Municipal Finance Task Force between 2006 and 2007. He was selected by the Ewing Marion Kauffman Foundation as one of 20 young scholars nationwide to participate in the 2005 Entrepreneurship Research Boot Camp at the University of North Carolina at Chapel Hill. His articles have appeared in the Journal of Urban Economics, National Tax Journal and the Journal of Policy Analysis and Management. Dr. Zhao earned a Ph.D. in economics and an M.S. in applied statistics from Syracuse University.
Co-Sponsors
Mosakowski Institute for Public Enterprise
MassINC
The Rappaport Institute for Greater Boston