Speakers
Tawanna Black
Tawanna is nationally recognized thought leader who is well known for influencing, inspiring and equipping cross-sector leaders to transform a personal conviction for equality into actions that produce equitable and thriving communities.
Tawanna is the founder and chief executive officer of the Center for Economic Inclusion and the executive director of Northside Funders Group, a place-based, collective impact organization of 20 corporate, community and private foundations and public-sector investors committed to aligning investments and strategies to catalyze racial and economic equity in North Minneapolis. Tawanna has led the Northside Funders Group since 2013, and in 2018 she launched the Center for Economic Inclusion, an unprecedented cross-sector social enterprise committed to strengthening the Minneapolis-St. Paul region's civic infrastructure and collective capacity to disrupt systems and influence market forces to catalyze shared prosperity and advance an inclusive economy.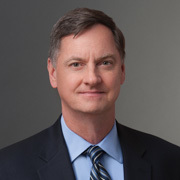 Charles L. Evans
Charles L. Evans took office on September 1, 2007, as the ninth president and chief executive officer of the Seventh District Federal Reserve Bank, at Chicago. In 2018, he serves as an alternate voting member of the Federal Open Market Committee.
Before becoming president, Dr. Evans was director of research and a senior vice president at the Chicago Fed. In that capacity he oversaw the Bank's research in monetary policy, banking and financial markets, and regional economics. In addition, he had supervisory responsibility for the Bank's Consumer and Community Affairs unit and the Public Affairs Department. Dr. Evans also served as an associate economist on the FOMC.
Prior to his appointment as research director, Dr. Evans was a vice president and senior economist in the Economic Research Department with responsibility for the macroeconomics research group. His research has focused on measuring the effects of monetary policy on U.S. economic activity, inflation, and financial market prices. His research has been published in the Journal of Political Economy, American Economic Review, Journal of Monetary Economics, Quarterly Journal of Economics, and the Handbook of Macroeconomics.
Dr. Evans has taught at the University of Chicago and the University of Michigan. Prior to joining the Chicago Fed in 1991, he was an assistant professor of economics at the University of South Carolina.
Dr. Evans received a B.A. in economics from the University of Virginia and a Ph.D. in economics from Carnegie-Mellon University in Pittsburgh.
He is married and has two children.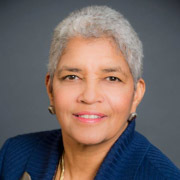 Shirley Franklin
Shirley Franklin was elected the first African American woman mayor of a major southern city in 2002 and served two-terms as Mayor of Atlanta until 2009. The mayor is term limited in Atlanta. Currently she serves as Executive Chairman of Purpose Built Communities, a non-profit consulting firm that works side-by-side with local leaders to plan and implement a holistic neighborhood revitalization effort.
She currently serves as President of Clarke-Franklin and Associates, Inc. She co- chairs the United Way of Metropolitan Atlanta's Regional Commission on Homelessness, serves as the Chair of the National Center of Civil and Human Rights and serves on the board of the Volcker Alliance and Purpose Built Schools Atlanta. Additionally, Franklin serves on the Board of Directors of Mueller Water Products and Delta Air Lines.
From 2013 to 2016 Franklin served as the inaugural Barbara Jordan Chair in Ethics and Political Values at the Lyndon Baines Johnson School of Public Affairs at the University of Texas Austin and from 2010 to 2012 she served as visiting professor in Political Science at Spelman College.
During her eight years as Mayor, the city of Atlanta experienced unprecedented growth and afforded Franklin the opportunity to partner and collaborate with many local and regional leaders in addressing urban policy challenges, which included urban planning, economic development and infrastructure. She is best known for advocating for and tackling major government operations and ethics reform, launching the Atlanta Beltline, planning and executing over $5 billion in airport and water infrastructure improvement, leading the acquisition of the Morehouse College Collection of Martin Luther King Jr. Papers, launching the Atlanta Regional Commission on Homelessness and developing successful business and public sector partnerships and alliances. Aside from her role as a public official, her community service spans over 40 years in Atlanta and includes her active participation in the arts, homelessness, higher education and politics.
Franklin is a frequent speaker and subject matter expert on ethical leadership, urban policy and community engagement having served over three decades as an executive in government and business.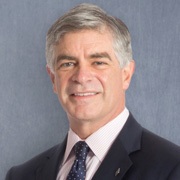 Patrick T. Harker
Patrick T. Harker took office on July 1, 2015, as the eleventh president and chief executive officer of the Third District Federal Reserve Bank, at Philadelphia.
Dr. Harker was born on November 19, 1958, in Camden, New Jersey. He has an M.S.E. and B.S.E. in civil engineering, an M.A. in economics, and a Ph.D. in civil and urban engineering, all from the University of Pennsylvania.
Before taking office at the Federal Reserve Bank of Philadelphia, Dr. Harker served as the 26th president of the University of Delaware. He was also a professor of business administration at the university's Alfred Lerner College of Business and Economics and a professor of civil and environmental engineering at the College of Engineering.
Before joining the University of Delaware in 2007, he was dean and Reliance Professor of Management and Private Enterprise at the Wharton School of the University of Pennsylvania. Prior to being appointed dean in 2000, Dr. Harker served as the Wharton School's interim dean and deputy dean as well as the chair of its operations and information management department. In 1991, he was the youngest faculty member in Wharton's history to be awarded an endowed professorship as UPS Transportation Professor of the Private Sector. He has published/edited nine books and more than 100 professional articles. From 1996 to 1999, he served as editor-in-chief of the journal Operations Research.
In 2012, Dr. Harker was named a fellow of the Institute for Operations Research and the Management Sciences (INFORMS) and a charter fellow of the National Academy of Inventors. He was also named a White House fellow by President George H.W. Bush in 1991 and served as a special assistant to FBI Director William S. Sessions from 1991-1992.
Dr. Harker serves as a member of the Select Operating Committee of Select Greater Philadelphia. He previously served on the boards of Catholic Relief Services, Pepco Holdings, Inc., and Huntsman Corporation and was a founding member of the board of advisors for Decision Lens, Inc. Dr. Harker was also a nonbanking Class B director of the Philadelphia Fed from 2012 to 2015.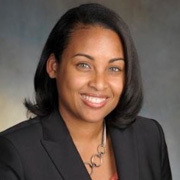 Shané Harris
Shané Harris serves as vice president of Corporate Giving, where she oversees all cash giving for Prudential's Corporate Social Responsibility program. Her responsibilities include management of staff, development of program strategy and oversight of the distribution of over $50 million in grants and charitable contributions.
Prior to joining Prudential in 2004, Harris was the director of the New Jersey Nets and Devils Foundation, the philanthropic arm of the New Jersey Nets Professional Basketball Team and the New Jersey Devils Professional Hockey Team. Before that, she was a program director for Communities in Schools of Newark, where she was responsible for brokering community resources to key schools in the Newark Public Schools district.
Harris serves as Chairman of the Corporate Social Responsibility Council at the Conference Board. She is a member of the Board of Directors for JerseyCan, a statewide education advocacy organization and is also Chairman of the Newark Trust for Education, a local education fund.
She has a bachelor's degree in biology from Columbia University and holds a master's degree in public administration from the New York University Wagner School of Public Service.
Robert S. Kaplan
Robert Steven Kaplan took office on September 8, 2015, as the 13th president and chief executive officer of the 11th District Federal Reserve Bank, at Dallas.
Mr. Kaplan was born and raised in Prairie Village, Kansas. He received a B.S. in business administration from the University of Kansas and an M.B.A. from Harvard Business School.
Before taking office at the Federal Reserve Bank of Dallas, Mr. Kaplan was the Martin Marshall Professor of Management Practice in Business Administration and a senior associate dean at Harvard Business School.
Prior to joining Harvard in 2006, Mr. Kaplan was vice chairman of the Goldman Sachs Group, Inc., with global responsibility for the firm's divisions of Investment Banking and Investment Management. Previously, he served as global co-head of the Investment Banking Division. Mr. Kaplan was also a member of the firm's Management Committee and served as co-chairman of the firm's Partnership Committee and chairman of the Goldman Sachs Pine Street Leadership Program.
He serves as co-chairman of Project A.L.S., on the board of Harvard Medical School, and as co-chairman of the Draper Richards Kaplan Foundation.
Mr. Kaplan previously served on the boards of State Street Corporation; Harvard Management Company; Bed Bath & Beyond, Inc.; and Heidrick & Struggles International, Inc. He was also a trustee of the Ford Foundation; founding board chair of the TEAK Fellowship; cofounder and chairman of Indaba Capital Management, LP; and chairman of the Investment Advisory Committee at Google, Inc. Mr. Kaplan was appointed by the governor of Kansas as a member of the Kansas Health Policy Authority Board.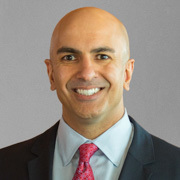 Neel Kashkari
Neel Kashkari took office January 1, 2016, as the 13th president and chief executive officer of the Ninth District Federal Reserve Bank, at Minneapolis.
Mr. Kashkari was born on July 30, 1973, in Akron, Ohio. He has a bachelor's and a master's degrees in mechanical engineering, both from the University of Illinois at Urbana-Champaign, and an M.B.A. from the Wharton School at the University of Pennsylvania.
Before taking office at the Federal Reserve Bank of Minneapolis, Mr. Kashkari was managing director and member of the executive office at PIMCO. In January 2013, he resigned from the firm to explore a run for public office. In 2014, he was a candidate for governor of California.
Prior to joining PIMCO in 2009, Mr. Kashkari served in the U.S. Department of the Treasury from 2006 to 2009, first as senior adviser to Secretary Henry Paulson and then as assistant secretary of the Treasury. In the latter role, he established and led the Office of Financial Stability and oversaw the Troubled Assets Relief Program (TARP) for both Presidents George W. Bush and Barack Obama.
Before joining the Treasury Department, Mr. Kashkari was a vice president at Goldman Sachs in San Francisco. Previously, he was an aerospace engineer at TRW Corp.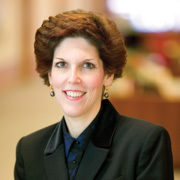 Loretta J. Mester
Loretta J. Mester took office on June 1, 2014, as the eleventh president and chief executive officer of the Fourth District Federal Reserve Bank, at Cleveland. In 2018, she serves as a voting member of the Federal Open Market Committee.
Dr. Mester was born in Baltimore, MD. She graduated summa cum laude with a bachelor of arts degree in mathematics and economics from Barnard College of Columbia University. She earned M.A. and Ph.D. degrees in economics from Princeton University, where she was a National Science Foundation Fellow.
Prior to being named president and chief executive officer of the Federal Reserve Bank of Cleveland, Dr. Mester had been executive vice president and director of research at the Federal Reserve Bank of Philadelphia, where she was the chief policy advisor and oversaw the economists and analysts in the Research Department, as well as professionals in the Financial Statistics Department and the Payment Cards Center. She joined the Federal Reserve Bank of Philadelphia in 1985, becoming senior vice president and director of research in 2000.
Dr. Mester is an adjunct professor of finance at the Wharton School of the University of Pennsylvania and is a fellow at the Wharton Financial Institutions Center. She has also taught in the undergraduate finance and M.B.A. programs at Wharton and in the Ph.D. program in finance at New York University.
Her areas of research expertise include the organizational structure and productive efficiency of financial institutions, financial intermediation and regulation, agency problems in credit markets, credit card pricing, central bank governance, and inflation. She has published numerous articles on a variety of topics including economics, central banking, and financial issues. In addition, she is managing editor of the International Journal of Central Banking and co-editor of the Journal of Financial Services Research; and she is an associate editor of several other academic journals.
Dr. Mester is a director of the Greater Cleveland Partnership, a trustee of the Cleveland Clinic, a trustee of the Musical Arts Association (Cleveland Orchestra), a director of the Council for Economic Education, a founding director of the Financial Intermediation Research Society, and a member of the advisory board of the Financial Intermediation Network of European Studies (FINEST). She is a member of the American Economic Association, the American Finance Association, the Econometric Society, and the Financial Management Association International.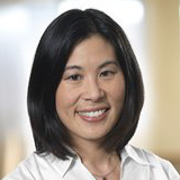 Jill Nishi
Jill Nishi currently serves as Director, Strategy, Planning and Management and Chief of Staff at the Bill & Melinda Gates Foundation in Seattle, supporting the overall strategic and operational work of our United States Program. Jill has served in a number of leadership roles at the Gates Foundation, most recently as Senior Advisor in the Office of the President, and previously overseeing the management and research & evaluation functions for the foundation's Postsecondary Success strategy which aims to increase the number of low-income young adults who complete a post-secondary credential. She also led the foundation's U.S. Libraries Program, an initiative dedicated to bringing technology access to underserved communities through the nation's public libraries. Jill lives in Seattle with her husband and two young children.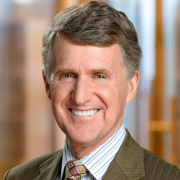 Rip Rapson
Rip Rapson has served as president and CEO of The Kresge Foundation since 2006, transforming it from a foundation that funded building projects to one that seeks to improve opportunities for people living in America's cities, including its hometown of Detroit. He previously served as president of the McKnight Foundation in Minneapolis, where he led early childhood development efforts, created a regional public-private-philanthropic economic development organization, and enhanced environmental protections along the Mississippi River. He earlier served as the deputy mayor of Minneapolis, with responsibility for designing a $400 million neighborhood revitalization program, revamping the municipal budgeting process, and elevating the city's commitment to children and families.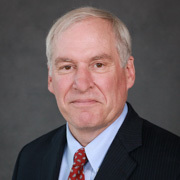 Eric S. Rosengren
Dr. Rosengren took office on July 23, 2007, as the thirteenth president and chief executive officer of the First District Federal Reserve Bank, at Boston. He is currently serving a full term that began March 1, 2011. In 2018, he serves as an alternate voting member of the Federal Open Market Committee.
Dr. Rosengren was born on June 3, 1957, in Ridgewood, New Jersey. He graduated from Colby College with a B.A. in economics. He attended the University of Wisconsin, Madison, where he earned an M.S. in economics in 1984 and a Ph.D. in economics in 1986.
Dr. Rosengren has held senior positions within the Federal Reserve in both the research and bank supervision functions. He joined the Federal Reserve Bank of Boston in 1985 as an economist in the Research Department. He was promoted to assistant vice president in 1989 and to vice president in 1991 as head of the Banking and Monetary Policy section of the Research Department. In 2000, he was named senior vice president and head of the Supervision and Regulation Department. He assumed the additional title of chief discount officer in 2003, and in 2005, he was named executive vice president. While in the bank supervision function, he obtained significant domestic and international regulatory experience related to the Basel II Capital Accord.
In his research, Rosengren has made significant contributions in the fields of banking and monetary policy, and he has written extensively on macroeconomics, international banking, bank supervision, and risk management. He has been an author on a variety of papers on macroeconomics, banking, and risk management, including articles in many of the top economics and finance journals. He has served as an advisor on Japanese banking issues, and a focus of his research has been how financial problems can impact the real economy.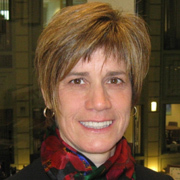 MJ Ryan
MJ Ryan is the Workforce Development Director for Partners HealthCare. She has worked in healthcare for over 30 years in various clinical, teaching and management positions. In her current role, MJ provides technical assistance to hospital-based workforce initiatives and creates and supports collaborations with key partners and stakeholders involved in skill development and job readiness training for community residents as well as advancement opportunities for Partners' incumbent workforce.
MJ has led innovative strategies to increase access to higher education for incumbent employees with a focus on Technology as Enabler. She is the current Chair of the Boston Health Care Careers Consortium, which she has co-chaired since its inception. The Consortium is an extremely successful sector-based collaborative established in 2010, convened by the Boston Private Industry Council (PIC). She has been a member of the Boston PIC's Workforce Development Committee since 2002, and has recently been appointed as a PIC Counsel member. MJ is a founding member of the Technical Assistance team for CareerStat of the National Fund for Workforce Solutions, which launched a national Health Care Workforce Academy in 2017.
MJ holds a BS degree in Education from University of Maine at Orono, a certificate in Nuclear Medicine Technology from Rhode Island Hospital, and a Master's degree in Health Care Management from Cambridge College.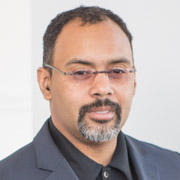 Rodney Sampson
Rodney Sampson is heralded as the leading inclusive innovation, entrepreneurship and investment ecosystem builder in the world, particularly given his mission to ensure that under-tapped communities have equitable access to the multi-generational wealth creation opportunities afforded in the innovation economy as definitive paths to reducing poverty and the racial wealth gap everywhere.
At the beginning of the 21st century, Sampson cofounded, built and sold Multicast Media Technologies (Streamingfaith.com) and EFactor (EFCT). During this time, Sampson also built Intellectual Currency, a world class integrated go-to-market, publishing and advisory firm with clients ranging from major Hollywood film studios, cable networks, tech companies, global corporates, publishers, African heads of state and leading black church denominations.
Since 2007, Sampson has worked closely with high growth startups and seed stage venture funds as an advisor, investor and limited partner.
In 2013, Sampson cofounded Opportunity Hub as a follow up to the highly successful Kingonomics' book release and large-scale conferences in Atlanta, GA and Washington, DC. OHUB scaled quickly to become the leading multi-campus coworking space, entrepreneurship hub, pre-accelerator, code school and angel investing platform for founders from underestimated and under-tapped communities.
From 2015-17, Sampson was a Partner at TechSquare Labs, a tech hub, seed stage venture fund and creator of the $100,000 Atlanta Startup Battle. Today, TechSquare Labs' portfolio companies have raised follow on capital of nearly $300 million, are valued at over $1 billion, generate over $75 million in ARR and employ over 1000 people and growing. He remains the largest minority limited partner in the fund.
oday, as Executive Chairman & CEO of Opportunity Hub, Sampson is focused on scaling as a platform for early exposure, education & training, ecosystem building and investment in partnership with influencers, major corporations, tech startups, venture funds, private equity funds, municipalities, colleges and universities.
Sampson is also a Nonresident Senior Fellow in the Metropolitan Policy Program at the Brooking Institution in Washington, DC and a Professor of Entrepreneurship at Morehouse College in Atlanta, GA. Sampson previously served as the 1st Head of Diversity at Mark Burnett Productions, executive producers of the hit ABC show, ABC's Sharktank.
A strong believer in philanthropy and its role in social impact and advocacy, Sampson supports and serves on the boards of Artificial Intelligence for All (AI4All), Multicultural Media, Telecom and Internet Council (MMTC) and GA Blacks In Technology Policy Summit.
A duly consecrated bishop and noted philanthropist, Sampson resides in Atlanta, GA with his wife and six children.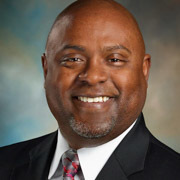 Joe Scantlebury
Joe Scantlebury leads, designs and implements strategic programming efforts to improve the lives of vulnerable children and families in the W.K. Kellogg Foundation priority places.
Joe Scantlebury is vice president for program strategy (places) at the W.K. Kellogg Foundation in Battle Creek, Michigan.
In this role, he leads, designs and implements strategic programming efforts to improve the lives of vulnerable children and families in the foundation's priority places, including: Michigan, Mississippi, New Mexico and New Orleans in the United States, and internationally in Haiti and Mexico. He serves as a member of the Executive Council and is responsible for leadership and building upon and increasing integration in the implementation of programming, organizational policy and philosophies, human and financial resources allocation management and internal and external communications.
Prior to joining the foundation in January 2015, Joe served as senior program officer, U.S. Program Advocacy at the Bill & Melinda Gates Foundation in Washington, D.C. In this role, Joe led state policy advocacy within a subset of priority Northeast and Mid-South states, as well as led civil rights and equity work at Gates. He was responsible for advancing foundation strategies, priorities and brand by building public and political will among national, federal and state leaders and constituencies. Prior to working at the Gates Foundation, Joe was a staff attorney at the Youth Law Center in Washington, where he advocated and litigated nationally to reduce disproportionate minority confinement and addressed conditions within the juvenile justice system.
Joe received a Bachelor of Science from Cornell University's New York State School of Industrial & Labor Relations. He holds a Juris Doctor from New York University School of Law and is pursuing a Master of Public Administration from New York University Wagner School of Public Service.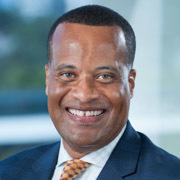 Jay Williams
Since July 2017, Jay Williams has served as president of the Hartford Foundation for Public Giving, the community foundation for the 29-town Greater Hartford region, and one of the oldest and largest community foundations in the country. During his time at the Foundation, Williams has been working to build stronger relationships between the Foundation and the local communities it serves. In 2018, Williams and the Hartford Foundation embarked on the "Greater Together" listening tour series to connect with local residents who know what's best for their communities and identify new ways the Foundation can help make their towns even better places to live, work and raise a family.
Prior to coming to the Hartford Foundation, Williams served as U.S. Assistant Secretary of Commerce for Economic Development where he led the federal economic development agenda for the United States. He brings experience and knowledge in capacity building, workforce readiness, economic security and urban revitalization.
Mr. Williams also served as Deputy Director of the Office of Intergovernmental Affairs at the White House where he was the principal liaison between the President of the United States and local elected officials. Previously, he served as the executive director of the federal Office of Recovery for Auto Communities and Workers. Williams came to Washington, DC after serving as Mayor of the City of Youngstown, Ohio for over five years where he helped lead regional economic development initiatives to improve the city's global competitiveness.
Prior to being elected Mayor, Williams led a Community Development Agency in Youngstown. There, Williams was instrumental in implementing Youngstown 2010, a city-wide redevelopment plan aimed at re-shaping the city. Williams began his career in banking and serving as an executive in community banking in Ohio. He also served as an examiner for the Federal Reserve Bank of Cleveland.
A native of Ohio, Mr. Williams received his Bachelor of Science in Business Administration, majoring in Finance from Youngstown State University. Williams currently resides in West Hartford with his wife and son.