Speakers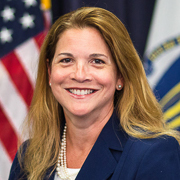 Rosalin Acosta
Rosalin Acosta is the Secretary of Labor and Workforce Development for the Commonwealth of Massachusetts. In her role, Secretary Acosta manages the Commonwealth's workforce development and labor departments to ensure that workers, employers, and the unemployed have the tools, training, and safety resources needed to succeed in the Massachusetts economy. Secretary Acosta also Chairs the Workforce Skills Cabinet alongside the Secretary of Education and the Secretary of Housing and Economic Development.
Prior to joining the Baker-Polito Administration, she was a widely respected financial and banking service professional with over thirty years of experience in Greater Boston financial institutions. Secretary Acosta was a Director and Planning Committee Member of the Merrimack Valley Workforce Investment Board and was appointed a Northern Essex Community College Trustee by Governor Baker. She has been named one of Boston's Most Influential Women by the Women of Harvard Club and El Planeta's Top 100 Most Influential Hispanics in Massachusetts. She has also been awarded the Lifetime Achievement Award from the Association for Latino Professionals for America (ALPFA). Born in Cuba, she earned a Bachelor of Arts from Wesleyan University in Connecticut where she was a member of the Women's Varsity Ice Hockey Team. She is the proud mother of five children.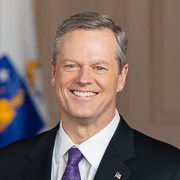 Charlie Baker
Governor Charlie Baker was sworn in for a second term as the 72nd Governor of the Commonwealth of Massachusetts on January 3, 2019, after a first term focused on moving Massachusetts forward through bipartisan, results-driven leadership.
Governor Baker has used public private partnerships to spur economic development, reformed the state's regulatory environment, and delivered critical tax relief by doubling the Earned Income Tax Credit.
Ensuring Massachusetts continues to be a national leader in education, Governor Baker has made historic investments in K-12 education, increased support for vocational and technical schools, and expanded early college opportunities for high school students.
Governor Baker has put Massachusetts at the forefront of fighting the opioid and heroin epidemic, doubling spending on prevention, education, treatment, and recovery and signing two major bills that have served as models for other states.
Confronted with the challenges of rising energy costs and a changing climate, Governor Baker has taken nation-leading steps to diversify the Commonwealth's energy portfolio, safeguard residents, municipalities and businesses from the impacts of climate change, and secure progress toward greenhouse gas reduction targets.
Governor Baker has spearheaded long overdue reforms at the MBTA that have led to significant improvements to operations and finances, and put the T on track to spend more than $8 billion on infrastructure over the next five years to improve riders' experience.
Prior to his election, Governor Baker was a highly successful leader of complex business and government organizations, serving as a cabinet secretary to both Governor William Weld and Paul Cellucci, and leading Harvard Pilgrim Health Care, as CEO, from the brink of bankruptcy to one of the nation's highest ranked health care providers.
Raised in Needham, Governor Baker and his wife Lauren reside in Swampscott, and are the proud parents of their three children, Charlie, AJ, and Caroline.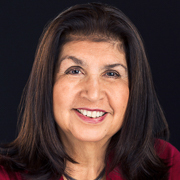 Phyllis Barajas
Phyllis Barajas, a social entrepreneur, is the founder and Chief Executive Officer of Conexión, (www.conexion-all.org) created todevelop a pipeline of Hispanic/Latino leaders – equipping corporations, nonprofits, and government to effectively address the implications of the nation's changing demographics, specifically HispanicLatinos, now the second largest demographic in the US. Her career has included serving as Deputy Assistant Secretary in the Clinton Administration US Dept of Education, Elementary, Secondary & Bilingual education. Prior to her Washington assignment, she was Assistant Dean at Harvard's Kennedy School of Government. She serves on numerous boards, including Eastern Bank where she is the first Latina trustee in the Bank's two-hundred-year history. Her career has been informed by the experience of her Mexican immigrant parents and the realization that "access changes everything". Conexión is all about building connections that matter.
She holds a BA in education from the University of Nebraska at Omaha and a Master of Education from Boston University.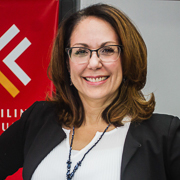 Vanessa Calderón-Rosado
Vanessa Calderón-Rosado, Ph.D., is the CEO of IBA-Inquilinos Boricuas en Acción, a leading community development corporation dedicated to empowering and engaging individuals and families to improve their lives through high-quality affordable housing, education, and arts programs. Through her leadership, IBA has become the largest Latino-led nonprofit organization in Greater Boston.
In 2009, Dr. Calderón-Rosado was selected for the prestigious Barr Foundation Fellowship. In 2010, she became the first Latina ever to be appointed to the Massachusetts Board of Elementary and Secondary Education by former Governor Deval Patrick. In November 2013, Mayor-elect Martin Walsh appointed Dr. Calderón-Rosado to co-lead his housing transition team. She has served as advisor to numerous other task forces, boards, commissions, and high-profile searches, including Boston's Police Department and Public Health Commission. In 2017, she was selected to the Community Advisory Council of the Federal Reserve Bank, which offers diverse perspectives on the economic circumstances and financial services needs of consumers and communities, with a particular focus on the concerns of low- and moderate-income populations. Among other civic engagements, she is a Founding Board member of the Margarita Muñiz Academy, the first dual-language innovation high school in Massachusetts, and the Co-Founder of the Greater Boston Latino Network.
Dr. Calderón-Rosado is a Puerto Rican-born civic leader who received her doctorate in public policy from the UMASS Boston; and a Honoris Causa Doctorate from Cambridge College.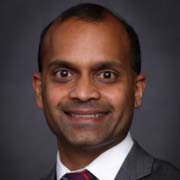 Prabal Chakrabarti
Prabal Chakrabarti is an Executive Vice-President at the Federal Reserve Bank of Boston in the Regional and Community Outreach department, with a mission to improve the economic well-being of low and moderate income people. He oversees a department that focuses on three main pillars: (1) revitalizing smaller cities and rural areas through the Working Cities Challenge and Working Communities Challenge; (2) improving household financial stability for all, especially by race and ethnicity; and (3) increasing employment opportunities by improving the quality of jobs and enhancing access to quality, affordable child care. Previously, Prabal was at the Initiative for a Competitive Inner City, where he led a research effort to measure economic competitiveness in America's inner cities. He served in the U.S. Treasury in economic policy and he co-wrote a UNDP report Unleashing Entrepreneurship: Making Business Work for the Poor.
Prabal holds graduate degrees from MIT and Oxford University, where he was a Marshall Scholar, and a B.S. from the University of Illinois, where he was a Truman Scholar. He serves on the boards of the Conservation Law Foundation and the Nellie Mae Education Foundation, and chairs the regional Marshall Scholar selection committee.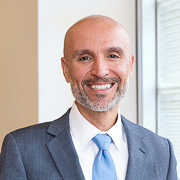 Juan Fernando Lopera
As Beth Israel Lahey Health's inaugural Chief Diversity, Equity and Inclusion Officer, Juan Fernando Lopera leads the system's efforts to transform care delivery for the underserved, while establishing diversity, equity and inclusion capabilities across the system.
Before joining BILH, Juan served as Vice President and Corporate Business Diversity Officer at the combined Tufts Health Plan and Harvard Pilgrim Health Care, where he led company-wide diversity, equity and inclusion initiatives and co-chaired the company's Anti-Racism Leadership Taskforce. He also oversaw the Rhode Island Medicaid business and led marketing and community outreach efforts for all public plan products. Previously, he served as the company's Director of Health Services leading medical cost management and provider contracting strategy and analytics.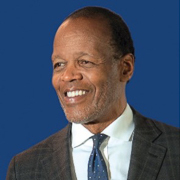 M. Lee Pelton
M. Lee Pelton is the CEO & President of the Boston Foundation, one of the nation's leading philanthropic organizations, with $1.6 billion in assets. He joined the Foundation in June 2021, after serving as President of Emerson College (2011-2021) and Willamette University (1998-2011). A well-respected thought and innovation leader, Pelton was inducted by the Greater Boston Chamber of Commerce into its Academy of Distinguished Bostonians in 2020. He has also received the Governor's Award from MassHumanities (2020) and the Robert Coard Distinguished Leadership Medal (2021), and was honored by the Eos Foundation with a $100,000 racial justice grant in his name (2020). He has also been frequently included on lists of civic leaders in Boston, most recently ranking 11th on Boston magazine's 2021 list of 100 Most Influential Bostonians in his fourth appearance on the list (2014, 2017, 2018). He was also listed as one of the 50 Most Powerful Leaders in Boston by the Boston Business Journal in 2018 and 2020. Pelton began his academic career at Harvard University, where he earned a PhD in English literature. After Harvard, Pelton served as dean of the college at Colgate University and Dartmouth College. He also serves on the Board of Directors for the Greater Boston Chamber of Commerce (executive committee, nominating & governance committee, co-chair), and on the Board of Trustees of public media pioneer GBH (executive, finance and compensation committees) and the Barr Foundation, one of the nation's leading philanthropic organizations, with more than $3 billion in assets.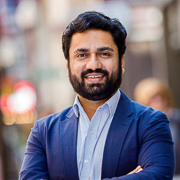 Mahesh Ramachandran
Dr. Mahesh Ramachandran holds a Ph.D. in Economics from Clark University and did his post-doctorate work at Yale in economic development and spatial economics. He served as the environmental economist for the Cape Cod Commission, focusing on balancing economic development and environmental issues. As a Co-founder and Chief Economist at Smart Growth Economics, he worked with gateway cities in Massachusetts to produce actionable research on inclusive economic development and solutions for workforce housing. Originally from India, Mahesh now lives in Cambridge, Massachusetts and is Chief Economist for the Executive Office of Labor and Workforce Development's Economic Research Division. In his role he leads a research team focused on better understanding inequities in the workforce and how to better prepare Commonwealth's economy for the future of work due to changes in automation.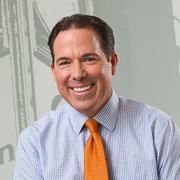 Robert (Bob) F. Rivers
A 39-year community banker who started his career as a teller, Bob is CEO and Chair of the Board of Eastern Bankshares, Inc. and Eastern Bank. Founded in 1818, Eastern Bank has approximately $17.0 billion in assets and more than 110 locations serving communities in eastern Massachusetts, southern and coastal New Hampshire, and Rhode Island. Bob is also Chair of the Massachusetts Business Roundtable and The Dimock Center.
Bob is involved extensively in the community, serving on the Board of Directors of the Greater Boston Chamber of Commerce, The Lowell Plan and The New England Council. He also is a member of the Board of Trustees of Stonehill College, the Advisory Boards of the Lawrence Partnership and JFK Library Foundation, and the Boston Women's Workforce Council, in addition to providing support and guidance to numerous other non-profit organizations. Bob has been named among the Top 10 "Most Influential People in Boston" by Boston Magazine, and to the Boston Business Journal Power 50 list.
Named after the late Senator Robert F. Kennedy, Bob's passion for advocating for social justice causes and sustainability issues is the result of a personal and professional journey that began early in his life. Bob has been recognized by many organizations for his work in championing diversity and social justice, including The Boston Globe, The Partnership, the Lawrence Partnership, Greater Boston PFLAG, the Massachusetts Transgender Political Coalition, the Massachusetts Immigrant and Refugee Advocacy Coalition (MIRA), the Asian American Civic Association (AACA), Association of Latino Professionals For America (ALPFA), El Planeta, and MassINC. During the Covid-19 pandemic and under Bob's leadership, Eastern Bank's aid to customers and the local community has included millions of dollars in special loan programs and other support for individuals, families and businesses. In 2020, Eastern delivered approximately 8,800 Paycheck Protection Program loans totaling approximately $1.1 billion, the third most among lenders in Massachusetts. Following the murder of George Floyd, Eastern committed to a number of actions in order to better support the Black and Brown community in its workplace and in the community. This has included the single, largest donation by the Eastern Bank Charitable Foundation to the New Commonwealth Racial Equity and Social Justice Fund. In addition in 2020, annual community support by the Eastern Bank Charitable Foundation exceeded $22 million, an all-time high, and included a commitment of $13 million in COVID relief.