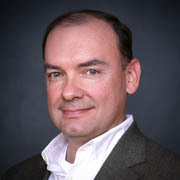 Andrew F. Olszowy
Assistant Vice President
Supervision, Regulation & Credit
Andrew.Olszowy@bos.frb.org

Biography
Andrew (Andy) Olszowy is an assistant vice president of the Consumer Compliance Supervision Unit in the Supervision, Regulation & Credit department at the Federal Reserve Bank of Boston, with responsibility for supervision and enforcement of various consumer protection laws for member banks in New England.
Andy has been at the Boston Fed since 2003, but his regulatory experience also includes nearly ten years at the Massachusetts Division of Banks where he was an examiner for Safety and Soundness, as well as the Community Reinvestment Act (CRA). Andy served as the chief director for CRA Examinations at the Massachusetts Division of Banks from 1995 to 1999. Prior to joining the Reserve Bank, he held a management position at a network integration company in Amesbury, Massachusetts.
Andy has a B.S. from Boston College and a M.A. from Emerson College.