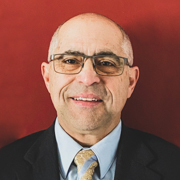 David Castellano
Assistant Vice President and FedNow℠ Head of Testing Integration and Support
David.Castellano@bos.frb.org

Biography
David Castellano is an assistant vice president at the Federal Reserve Bank of Boston and head of testing integration and support for the FedNowSM Service, with responsibility for the end-to-end testing strategy for FedNow, and for supporting the user acceptance testing for business operations. He also provides input on technical design and test strategies and will oversee execution of user acceptance testing, including end-to-end integration with Federal Reserve System applications and coordination.
Prior to joining the Bank, David worked at the Federal Home Loan Bank of Boston where he served as assistant vice president of quality assurance and business analysis. In this role, he also implemented Agile Scrum processes within the bank's development team. Over the past 30 years, David has worked in quality assurance and testing for several companies, including ClickFuel, Fidelity Investments, and Chase Manhattan Bank.
David has a bachelor's in computer science from Wentworth Institute of Technology in Boston.

Education
B.S. in computer science, Wentworth Institute of Technology