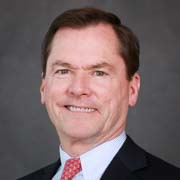 Joseph L. Hooley, Esq.
Chairman & Chief Executive Officer
State Street Corporation

Biography
Joseph L. Hooley, a Class A Director, is chairman and chief executive officer of State Street Corporation. Since joining State Street in 1986, Hooley has held a number of diverse leadership positions with increasing responsibility—both within State Street and externally. He was appointed vice chairman of State Street in 2006 and president and chief operating officer in 2008, and assumed his current role in 2010. Hooley serves on the board of Boys & Girls Clubs of Boston, the President's Council of the Massachusetts General Hospital, and the Massachusetts Competitive Partnership (MACP). He also is a trustee of the board of Boston College and a member of the Financial Services Forum in Washington. Hooley is also the former Federal Reserve Bank of Boston representative to the Federal Advisory Council.