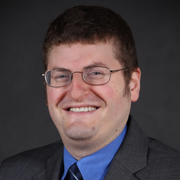 Michael Ravid
Assistant Vice President
Supervision, Regulation & Credit
michael.ravid@bos.frb.org

Biography
Michael (Mike) Ravid is an assistant vice president for Regional & Community Bank Supervision in the Supervision, Regulation & Credit (SRC) department at the Federal Reserve Bank of Boston. Mike oversees a portfolio of state member banks and service providers as well a group focused on community bank analytics. Mike coordinates local and Federal Reserve System work on various risk related to community banks such as market, liquidity, and credit risk. Mike is on the Advisory Board for Community Banking Connections, a Federal Reserve System publication for community banking.
Mike joined the Boston Fed in 2002 and has held positions of increasing responsibilities in the Supervision, Regulation & Credit department.
Mike attended Brandeis University where he earned a Masters in international economics and finance and a B.A. degree in history and economics.

Education
M.S. in international economics and finance., Brandeis University
B.A in history and economics, Brandeis University