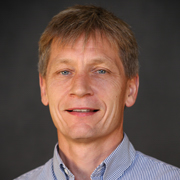 Michael Watson
Vice President
Supervision, Regulation & Credit
michael.watson@bos.frb.org

Biography
Michael (Mike) Watson is a vice president in the Supervision, Regulation & Credit (SRC) department at the Federal Reserve Bank of Boston. Mike is responsible for directing the supervision program for the Regional and Community Unit's portfolio of First District community and regional banks, and bank holding companies. Prior to his current role, Mike was an assistant vice president in SRC, serving as the central point of contact for a large regional banking institution, as a credit specialist for complex banking organizations, as a supervisory examiner, as well as an instructor at various system schools.
Prior to joining the Boston Fed, Mike worked at the Federal Deposit Insurance Corporation's Division of Liquidation, where he resolved complex issues associated with failed bank subsidiary corporations, so that the respective corporation or its individual assets could be sold. Prior to his work for the FDIC, he worked as a loan officer at the Bank of Boston, providing credit and banking services to community borrowers.
Mike holds an A.B. degree from Harvard University.

Education