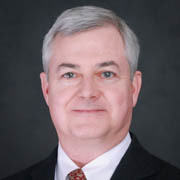 Paul Sheedy
Vice President
Information Technology

Biography
Paul Sheedy is the vice president of Information Technology at the Federal Reserve Bank of Boston. In this role, he is responsible for all of the Bank's central information technology functions, including application development and support, audio and visual network services, and project and relationship management.
Previously, Paul was an assistant vice president in the National IT Network Security Services (NSS)* group where he focused on the identification, development, and execution of security strategies and tactics that both reduced risks and improved the functionality of services, as well as helped drive strategy to better serve the Federal Reserve business areas that make up the diverse customer base of NSS. He also helped the group provide System leadership in supporting adoption of cloud technologies.
Prior to joining the Bank in 2015, Paul worked at EMC Corporation for three years, overseeing Enterprise Consumer Services. He played an integral role in EMC's global security and "IT as a service" initiatives. Previously, Paul spent 26 years at Fidelity Investments, as Vice President of Global Networks and Vice President of E-Business Architecture, as well as several other roles in network security, network engineering, and web services.
Paul holds a degree in Management Information Systems from Bridgewater State University.

Education
B.S. in management information systems, Bridgewater State University

Public Service
Paul has served on the board of the South Shore Nature and Science Center in Norwell.
Paul also has taught CCD at the St Mary of the Nativity Parish in Scituate, MA.