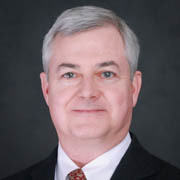 Paul Sheedy
Assistant Vice President

Biography
Paul Sheedy is an assistant vice president, managing Identity and Access Management (IAM) and Risk engineers for the Solutions Engineering team at the Federal Reserve Bank of Boston. As head of IAM and Risk, Paul supports a team of experts in pursuit of highly secure access management methods, contemporary authorization methods using standard protocols, and in support of best security practices for the protection of our network boundaries through the Risk team.
Paul is also the administrative officer over several departments including Business Technology Solutions, PPM, Network Security Services, IAM, and the Network Security Engineering teams.
Prior to joining the Bank, Paul worked at EMC Corporation for three years, overseeing Enterprise Consumer Services. He played an integral role in EMC's global security and "IT as a service" initiatives. Previously, Paul spent 26 years at Fidelity Investments, as vice president of Global Networks and vice president of E-Business Architecture, as well as several other roles in network security, network engineering, and web services.
Paul holds a degree in management information systems from Bridgewater State University.

Education
B.S. in management information systems, Bridgewater State University

Public Service
Paul has served on the board of the South Shore Nature and Science Center in Norwell.
Paul also has taught CCD at the St Mary of the Nativity Parish in Scituate, MA.