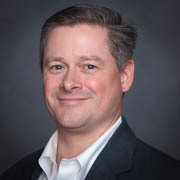 Robert Hauser
Assistant Vice President, FedNow℠ initiative

Biography
Robert (Bob) Hauser is an assistant vice president at the Federal Reserve Bank of Boston where he is responsible for designing, executing, and managing FedNowSM's Business Support & Decision function program plan, working closely with program managers, shared service partners, and the Program Delivery Office to manage the FedNow program. Prior to this role, Bob was a member of the Bank's Stored Value Card department, where he served as the Project Management Office director for the multi-year one-card program.
Bob joined the Bank in January 2016 as a PMO Manager for the Navy Cash Transition Program, before being promoted to PMO director for the one-card Program in 2018.
Bob holds a bachelor's degree in civil engineering from Bucknell University and a master's degree in civil and environmental engineering from Tufts University.

Education
M.S. in civil and environmental engineering, Tufts University
B.S. in civil engineering, Bucknell University