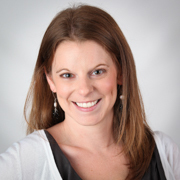 Sandra Costa
Assistant Vice President

Biography
Sandra Costa is an assistant vice president of special lending finance and accounting for the Main Street Lending Program at the Federal Reserve Bank of Boston. She is responsible for overseeing the accounting and financial management aspects of the Bank's special lending facilities, including managing vendor accounting and reporting, budgeting and performance, and integrating program results and balances into consolidated Federal Reserve Bank of Boston financials.
Prior to joining the Bank, Sandra worked at State Street Corporation where she served as managing director and North American head of financial & regulatory reporting and treasury service. Sandra has extensive expertise in client relations, team-building and leadership, and financial reporting and auditing. She has led large client teams across the global asset and wealth management sector.
Sandra earned a bachelor's degree in accounting from the University of Massachusetts Amherst and a master's in accountancy from Boston College. She is a certified public accountant in Massachusetts and a member of the American Institute of Certified Public Accountants. Sandra was a 2017 recipient of the Massachusetts Society of Certified Public Accountants' Women to Watch Emerging Leaders Award and serves on the Board and Governance and Audit Committee of the UMass Foundation.

Education
M.S. in accounting, Boston College
B.B.A., University of Massachusetts-Amherst
Certified Public Accountant

Public Service
UMass Foundation Board Member