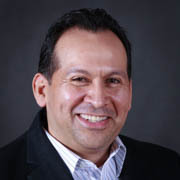 Victor Carballo
Assistant Vice President

Biography
Victor Carballo is an assistant vice president in the Wholesale Payments department at the Federal Reserve Bank of Boston where he is responsible for heading the Boston Wholesale Operations site and providing operational oversight for customer support of the Fedwire Funds, Fedwire Securities, Joint Custody Collateral Service, and the National Settlement Service business lines.
Previously, Victor was the assistant vice president in the Stored Value Card (SVC) department responsible for two SVC programs that the Bank supported for the U.S. Treasury. As a leader, Victor brings over 25+ years of broad leadership experience and driving results and has demonstrated experience in developing, aligning, and executing visionary strategies that deliver bottom-line financial results, mobilize key initiatives, and cultivate advantageous partnerships. He assumed responsibility for the existing SVC operations and technical groups in mid-2015 as the department realigned to take on the transition of the Treasury's Navy Cash business line from JPMorgan Chase.
Victor joined the Bank in 1987 and has held a number of increasingly managerial roles in check, cash, and wholesale operations. He is recognized for his strong leadership and management's skills and capacity of streamlining complex processes and automations.
Victor holds a Bachelors in business administration from Emmanuel College and an M.B.A. from Phoenix University. He believes in simplicity in life and in work. He is curious by nature and sees challenges as opportunities.

Work Experience
Assistant Vice President, Wholesale Payments, 2021
Assistant Vice President, Stored Value Card, 2016 to Present
Director of Client Services, Stored Value Card, 2012 to 2016
Manager of Accounting and Settlement, Stored Value Card, 2005 to 2012
Section Head and Supervisor, Wholesale Payments, 1999 to 2005
Professional Membership
Member, Advanced Cyber Security Center (ACSC), 01/2017 to Present
Invited speaker at UMass Boston 10/2019
Founder and Chair, Employee Resource Group, Adelante, 05/2012 to 2014
Youth Mentor, Cambridge Community Services, 11/2013 to 11/2014
Executive Board Secretary, UMass Center for Collaborative Leadership, 12/2012

Education
Advanced IT Certificate, Boston University, 2019
M.B.A., University of Phoenix, 2009
B.A. in business administration, Emmanuel College,1998
Leadership Development Programs:
Trailblazers, Federal Reserve System, 2016
Thrive, Federal Reserve System, 2013
Key Talent, F ConneXion!, 2013
ederal Reserve Bank of Boston, 2012
Emerging Leaders Program, University of Massachusetts, Boston, 2005
The Partnership, 2000