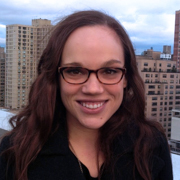 Lynne Conell-Price
"After working at the Fed as a research assistant to economists Anat Bracha and Julian Jamison, I am now pursuing a PhD in behavioral decision research at Carnegie Mellon. Having the opportunity to collaborate on my bosses' projects and hear about the other work going on in the department was a great way to figure out what type of research I wanted to pursue. The support of the economists and the department also enabled me to take courses at Harvard that prepared me for more advanced coursework in graduate school."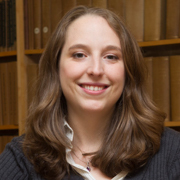 Julia Dennett
"I am currently working as a Data Analyst at the Harvard School of Public Health, where I support research on topics related to health policy and management in the United States. Previously, I worked as a research assistant for the New England Public Policy Center in the Research Department. My primary focus was in the area of demographic and labor market trends in the region. At the Boston Fed, I obtained skills that have supported my development and continued work in research; in particular, regularly analyzing large and complex datasets fostered my programming and analytical abilities. Working as a research assistant also provided me with the opportunity to investigate important issues and assist in informing public policy."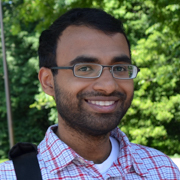 Vikram Jambulapati
"Working at the Boston Fed provides a unique opportunity to learn whether public policy, research or anything else suits you. Research projects, seminars and conversations with economists and other research assistants helped me decide that I wanted to pursue a research career. I am now pursuing a Ph.D.in financial economics at MIT Sloan School of Management where I plan to pursue research topics in household finance."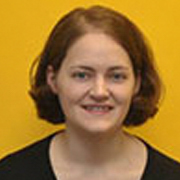 Lauren Lambie-Hanson
"In my time as an intern and, later, a research associate for economist Paul Willen, I researched housing and mortgage issues, particularly the community impacts of the recent foreclosure crisis. I was responsible for maintaining large datasets of property transactions and mortgage data, writing memos, and conducting larger research projects. My research with Paul was published in the Journal of Urban Economics and other publications, and on several occasions I had the opportunity to present research undertaken with Paul to policymakers and researchers in Massachusetts. I worked at the Boston Fed while completing my Ph.D. in Urban and Regional Studies at MIT. After graduating, I took a permanent job with the Philadelphia Fed's Risk Assessment, Data Analysis and Research group."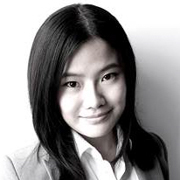 Lily Shen
"The MPA program in International Development at the Kennedy School is an economics-heavy and academically rigorous program for students who are interested in executing development policies after graduation. Working as a research assistant at the Boston Fed influenced my path to MPA/ID in two primary ways. First, I would not have known about this amazing MPA/ID program if I did not take a course at the Kennedy School utilizing the Bank's tuition reimbursement benefit program. Second, the work experience at Boston Fed is very relevant to what is desired for MPA/ID admission. As a matter of fact, many of my classmates have similar backgrounds from work experience at central banks and finance departments around the world, or worked at the World Bank or the International Monetary Fund. One of my classmates was a research assistant for the New York Fed. I fully enjoy my master program, and feel grateful that my experience as a research assistant at the Boston Fed prepared me for my next step."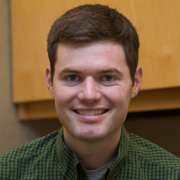 Kevin Todd
"I am currently pursuing my PhD in economics at the University of California Berkeley. I enjoyed my time at the Boston Fed. The opportunity to work closely with two outstanding economists on a daily basis and the ability to utilize the Bank's tuition reimbursement program to take classes at Boston-area universities are two of the many reasons being a Boston Fed research assistant was excellent preparation for graduate school."