Speakers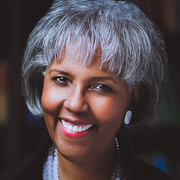 Maureen Alphonse-Charles
Maureen Alphonse-Charles is the managing director and senior vice president for talent, diversity and equity with the Diversified Search Group. For more than 20 years, Alphonse-Charles has led complex executive searches across sectors and functions as well as consulting, finance, development, and operations efforts for a variety of institutions in the nonprofit and private sectors. Previously, she was senior vice president and chief operating officer for the Partnership, a consulting firm that works in all sectors to build multicultural and diverse leadership talent. She also served as the first vice president of recruitment at City Year. Earlier in her career, Alphonse-Charles was the managing director at the global search firm Horton International, building the firm's philanthropic practice and financial services, and she was a partner and co-head of the Diversity Practice at the global firm Whitehead Mann Pendleton James. Alphonse-Charles holds a BA magna cum laude from Boston University. She earned an MALD from the Fletcher School of Law and Diplomacy at Tufts University.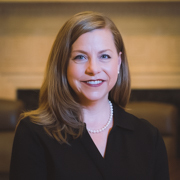 Michelle Bowman
Michelle W. Bowman has been serving as a member of the Board of Governors of the Federal Reserve System since Nov. 26, 2018. Initially appointed to fill the remainder of an unexpired term, in January 2020 she was reappointed and sworn in for a full 14 year term ending Jan. 31, 2034. Prior to her Board appointment, Bowman served as the Kansas state bank commissioner from January 2017 to November 2018, before which she was vice president of Farmers & Drovers Bank in Kansas from 2010 to 2017. Additional past experience included service in the Washington, D.C., office of Sen. Bob Dole of Kansas, as a counsel to the U.S. House Committee on Transportation and Infrastructure and the Committee on Government Reform and Oversight, as a director at the Federal Emergency Management Agency, and in capacity as a deputy assistant secretary and policy adviser to Homeland Security Secretary Tom Ridge. Following her time in Washington, Bowman led a government and public affairs consultancy in London before returning to Kansas in 2010. She earned a bachelor's degree from the University of Kansas and a JD from the Washburn University School of Law; Bowman is a member of the New York State Bar.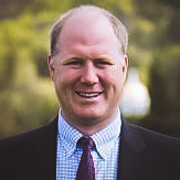 Ted Brady
Ted Brady is the executive director of the Vermont League of Cities and Towns (VLCT), a statewide nonprofit, nonpartisan organization with the mission of serving and strengthening Vermont local government. All of the state's 246 cities and towns and another 142 units of local government, such as villages and water districts, are currently members of VLCT. Brady served as deputy secretary of the Agency of Commerce and Community Development in Governor Phil Scott's administration and was appointed by President Barack Obama as the Vermont and New Hampshire state director for USDA Rural Development. In the latter position, Brady oversaw the administration of more than $1 billion in housing, business, and community-development loans and grants. Earlier in his career, he spent more than a decade working as a community and economic development liaison in US Senator Patrick Leahy's office, both in Washington, DC, and in Vermont.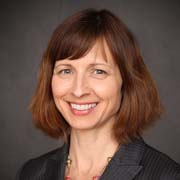 Mary A. Burke
Mary A. Burke is a senior economist and policy advisor with New England Public Policy Center in the Federal Reserve Bank of Boston Research Department. She is an applied labor economist studying the economics of health behaviors and health outcomes, education, social norms, and the gig economy. Before joining the Boston Fed in 2005, she served as an assistant professor of economics at Florida State University. Burke earned a BA in mathematics from Brown University and an MA and PhD in economics from Johns Hopkins University.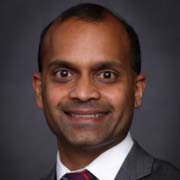 Prabal Chakrabarti
Prabal Chakrabarti is an executive vice president at the Federal Reserve Bank of Boston, overseeing the Regional and Community Outreach (RCO) Department. RCO focuses on revitalizing smaller cities and rural areas through the Working Cities Challenge and Working Communities Challenge; improving household financial stability for all, especially by race and ethnicity; and increasing employment opportunities by improving the quality of jobs and enhancing access to quality, affordable childcare. Previously, Chakrabarti worked with the Initiative for a Competitive Inner City and served in the US Treasury in economic policy. Chakrabarti holds graduate degrees from the Massachusetts Institute of Technology and Oxford University and a BS from the University of Illinois.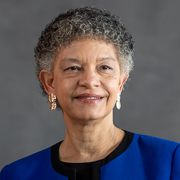 Susan M. Collins
Susan M. Collins is president and CEO of the Federal Reserve Bank of Boston, which is part of the U.S. central bank. She is a participant on the Federal Open Market Committee, which sets U.S. monetary policy. Since taking office in July 2022, Collins oversees all of the bank's activities – including economic research and analysis; banking supervision and financial stability efforts; community economic development activities; and a wide range of payments, technology, and finance initiatives. Collins is an international macroeconomist with a lifelong interest in policy and its impact on living standards. She has published widely and served as a provost, dean, professor, research scholar, and board member at a variety of universities and organizations, including the Federal Reserve Bank of Chicago where she served as a director for nine years. Earlier in her career Susan spent 16 years living in Massachusetts – as an assistant then associate professor at Harvard University, earning a Ph.D. in economics at the Massachusetts Institute of Technology, and as an undergraduate at Harvard.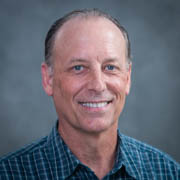 Paul L. Dion
Paul L. Dion is the director of the Pandemic Recovery Office (PRO) for the Rhode Island Department of Administration. His office is responsible for the administration, monitoring and reporting of legislatively approved projects funded by the Coronavirus Capital Projects Fund, which was established through the American Rescue Plan Act of 2021. The PRO also supervised the implementation of the federal Emergency Rental Assistance Program, the federal Homeowner Assistance Fund program, and the federal State Small Business Credit Initiative. Dion previously served as the chief of the Office of Revenue Analysis in the Rhode Island Department of Revenue, the director of plan analytics for CVS's pharmacy benefits management, and as an economist in the state of Rhode Island's Budget Office. Dion earned his PhD in economics from Washington State University and his BA in political science and economics from the University of Rhode Island.
Daryle Dudzinski
Daryle Dudzinski is the deputy commissioner for the Connecticut Department of Labor. Previously, he served as Director of Labor Operations, overseeing the agency's Unemployment Insurance Benefits Division, and Employment Services offered through the American Job Centers, Business Services and Veterans' divisions. Dudzinski holds a BS from Central Connecticut State University.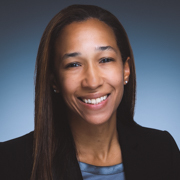 Rebecca Hatfield
Rebecca Hatfield is the president & CEO of Avesta Housing, the largest nonprofit affordable-housing provider in northern New England. Hatfield has more than 15 years of experience in finance, with a focus on deal structuring, underwriting, risk analysis, and portfolio management. She also has extensive experience completing real estate transactions. Before joining Avesta in 2015, Hatfield was a senior vice president at Citigroup, working in various roles in commercial and corporate banks. Earlier in her career, she was a software and network management engineer, serving as project manager and lead developer. Hatfield earned a BS in computer and information science from the University of Maryland and an MBA from the Anderson School of Management at the University of California, Los Angeles.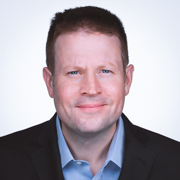 Doug Howgate
Doug Howgate is president of the Massachusetts Taxpayers Foundation, a public policy organization involved with state and local fiscal, tax, and economic policies. Before joining the foundation, Howgate held several prominent policy positions in Massachusetts. He served as senior policy advisor to Senate President Karen Spilka from 2018 to 2020 and as budget director for the Senate Committee on Ways and Means from 2010 to 2014. Howgate was also the deputy chief of staff at the Massachusetts Port Authority and a senior researcher at the Massachusetts Budget & Policy Center. Howgate has a BA in political science from the College of the Holy Cross and a master's degree from Georgetown University's McCourt School of Public Policy.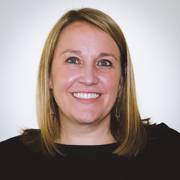 Carolyn Isabelle
Carolyn Isabelle is the director of workforce development and planning at Dartmouth Health (D-H). D-H is a system of community hospitals, clinics, and healthcare services across New Hampshire and Vermont. The D-H workforce development team engages and trains New Hampshire and Vermont residents through a portfolio of programs delivered through their licensed career school, the D-H Workforce Readiness Institute. The team supports workforce planning for the health system and regional and statewide efforts to address workforce barriers such as housing, childcare, and transportation. Before joining D-H, Isabelle worked for Bruce Power, a company based in Ontario, Canada, that is the largest provider of nuclear power in North America and spent close to 10 years prior in the hospitality industry in western Canada and England. Isabelle holds a master's degree in leadership from the University of Guelph, a BA in business administration from Brock University, and has her Professional in Human Resources certification.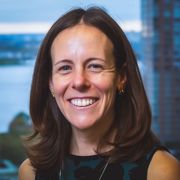 Melissa Kaplan-Macey
Melissa Kaplan-Macey is vice president for state programs and Connecticut director with the Regional Plan Association (RPA). She is responsible for engaging stakeholders and building support for the RPA's programs working to address housing affordability, expand economic opportunity, improve infrastructure, and adapt to climate change across the New York-New Jersey-Connecticut metropolitan region. She takes a lead role in the RPA's research, planning and advocacy activities in New York and Connecticut. Kaplan-Macey has expertise in land-use planning and community engagement, and she has extensive experience building collaborative relationships with community partners to leverage research and create actionable policy. She holds a BA in urban studies from Brown University and a master's in urban planning from New York University's Wagner School of Public Service.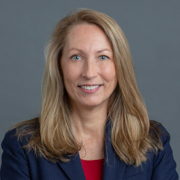 Mary Nash
Mary Nash is the vice president of talent development at Beth Israel Lahey Health (BILH). BILH is a health care system comprised of academic medical centers, teaching hospitals, and specialty and community hospitals. As the inaugural vice president of talent development, Nash supports BILH in (re)designing the talent development function across the system, leading workforce planning and development, organization development and change, and learning and leadership development functions and supporting BILH diversity, equity and inclusion goals. Previously, Nash held executive positions at NYU Langone Health, Vidant (now ECU) Health, and RUSH. Nash is also a leadership lecturer on medicine at Harvard Medical School and earned her PhD in Human and Organizational Systems from Fielding Graduate University.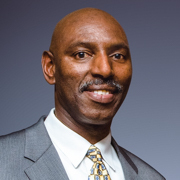 Patrick Lee
Patrick Lee is one of the founders and owners of Trinity Financial, Inc. and Trinity Management, LLC. The two Trinity companies develop and manage affordable and market rate housing communities throughout the Northeast, from Massachusetts to New York. The companies' experience includes work developing more than 9,500 units of housing and 600,000 square feet of commercial space, at a cost of over $3 billion. Prior to co-founding Trinity Financial, Inc., Mr. Lee served as Special Assistant to the Secretary of Administration and Finance for the Commonwealth of Massachusetts. Mr. Lee holds a BA degree from Harvard University and is a Massachusetts Institute of Technology-trained city planner.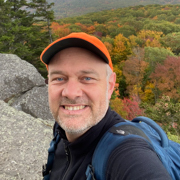 Matt Schlobohm
Matt Schlobohm is the executive director of the Maine AFL-CIO, the state's largest labor organization comprised of more than 200 unions representing 40,000 Maine workers. He oversees the organization's overall program work and supports their legislative, political and union organizing support efforts. Schlobohm has recently been involved with developing stronger infrastructure to build power for workers in Maine, launching and staffing the Maine Labor Climate Council, and passing legislation to create, fund and staff the new Charles Scontras Labor and Community Education Center at University of Southern Maine. He has also been involved in creating the Maine Peer Workforce Navigator project, a cross organizational effort to organize and connect workers to unemployment insurance, high quality jobs and training, and support services and to create a new equity focused pre-apprenticeship program to connect underrepresented workers to union registered apprenticeship programs. Schlobohm graduated from Bates College in 2000.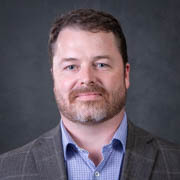 Jeffrey P. Thompson
Jeffrey P. Thompson is a vice president and economist in the Federal Reserve Bank of Boston Research Department, where he is the director of the New England Public Policy Center. He specializes in public and labor economics, household finance, applied microeconomics, income, wealth and consumption inequality, state and local taxes, and regional economics. Prior to joining the Boston Fed, Thompson was a principal economist at the Federal Reserve Board and a professor at the University of Massachusetts Amherst's Political Economy Research Institute. He earned his PhD in economics from Syracuse University.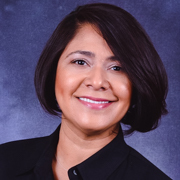 Jeysi Zuniga
Jeysi Zuniga is the founder & CEO of Synergy Contracting, a minority-woman-owned company based in Massachusetts that specializes in environmental remediation, demolition, painting, labor-support and construction services. Synergy focuses on sustainability and energy efficiency, employing a diverse workforce from under-served communities, empowering women, and engaging young apprentices to help strengthen their neighborhoods and enhance their sense of belonging. Before starting Synergy, Zuniga served as regional manager for Enviro Staffing Solutions Corporation.