Fintech Conference 2018 Speakers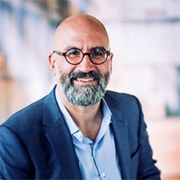 Matt Beecher
Matt Beecher is a 25-year fintech innovator and venture capitalist. As CEO of Vault, Beecher leads the Austin-based team to expand its vision on how technology can change lives through student loan management for employees. Beecher has a track record of growing and scaling social impact companies that help Americans tackle major social challenges like investing, insurance and growing generational wealth. Prior to Vault, he served as co-founder of Redstar Ventures, ThirdChannel and SCS Financial.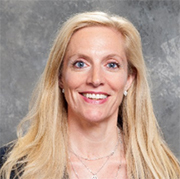 Governor Lael Brainard
Dr. Brainard took office as a member of the Board of Governors of the Federal Reserve System on June 16, 2014. Dr. Brainard launched a System Wide working group on Fintech in 2016. She has been interested in financial inclusion since she worked with a microenterprise lender in Senegal a few decades ago. Prior to her appointment to the Board, Dr. Brainard served as Undersecretary of the U.S. Department of Treasury and Counselor to the Secretary of the Treasury where she received the Alexander Hamilton Award. Dr. Brainard was Vice President and the Founding Director of the Global Economy and Development Program at the Brookings Institution. She received an M.S. and a Ph.D. in economics from Harvard University as a National Science Foundation Fellow, and was an Associate Professor of Economics at MIT Sloan School.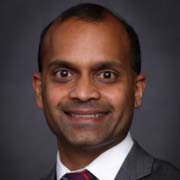 Prabal Chakrabarti
Prabal Chakrabarti is Senior Vice-President at the Federal Reserve Bank of Boston in the Regional and Community Outreach department, which focuses on economic growth for low and moderate income people. He has published and presented research on community development topics such as affordable housing, venture capital in secondary cities, and urban business development. He plays a key role in designing and implementing a competition to revitalize smaller cities called the Working Cities Challenge. He has edited volumes on the future of the Community Reinvestment Act and on addressing challenges from foreclosed properties. Previously, Prabal was at the Initiative for a Competitive Inner City, where he led a research effort under Harvard Business School Professor Michael Porter to measure economic competitiveness in America's inner cities. Prabal previously served in the U.S. Treasury in economic policy and he co-wrote a UNDP report Unleashing Entrepreneurship: Making Business Work for the Poor. Prabal holds graduate degrees from MIT and Oxford University, where he was a Marshall Scholar, and a B.S. from the University of Illinois, where he was a Truman Scholar. He serves on the Marshall Scholarship Selection Committee and on the board of directors of the Children's Investment Fund.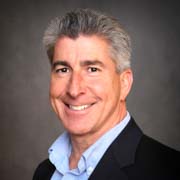 Jim Cunha
As Senior Vice President of Treasury and Financial Services at the Federal Reserve Bank of Boston, Jim Cunha leads the Bank's work on behalf the Bank's cash operation, wholesale payments, mobile and digital payments. Cunha is spearheading the Boston Fed's efforts to study, explore, and engage with distributed ledger technology to determine applicability, potential benefits, and risks for internal and external uses. He is focused on the evolution of the technology and its potential impact on the financial services sector. Cunha is also responsible for two U.S. Treasury businesses supported by the Boston Fed: Stored Value Card, which is a chip based card prepaid used world-wide by the U.S. military; and Invoice Processing Platform, a web based portal to automate purchase order and invoice processing for Federal agencies and their vendors. Jim has worked at the Boston Fed since 1984. Prior to that, he worked at Fleet National Bank. He has a Bachelor of Science in accounting and philosophy from Northeastern University and a Bachelor of Arts in computer science from Rhode Island College.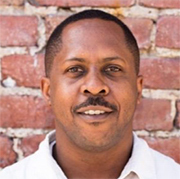 David Derryck
David is a core member of EARN's executive leadership team, leading the development and implementation of EARN's overall strategic direction and holding primary day-to-day operational responsibility for EARN's success. David has been working in the intersection of business and social impact for over a decade. During that time, he advised, launched, and restructured numerous enterprises. An experienced executive and social entrepreneur, he has led revenue model development, operations, systems development (finance and technology), talent management, strategic partnerships, acquisitions, and sales. Previously, David was founder and Principal of Social Impact Ventures, a specialty consulting firm that provides hands-on interim executive management and advisory services to organizations seeking to accelerate performance and maximize impact. He has also held leadership positions at REDF and Juma Ventures. Prior to entering the social enterprise space, David worked in corporate development and co-founded a start-up in international trade. He began his career as a private equity Analyst with Rosecliff, a private merchant bank. David received his MBA from Columbia Business School and BA from Wesleyan University.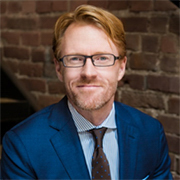 Schan Duff
Schan is a Senior Fellow in the Aspen Institute's Financial Security Program and Senior Director of Juvo, a San Francisco-based FinTech company which provides digital financial identities to more than 300 million individuals in 30 countries.
A lawyer by training, Schan practiced law for more than a decade with international law firms Allen & Overy and O'Melveny & Myers. As a consultant for the Consultative Group to Assist the Poor (CGAP) and FSD Africa, Schan has advised central banks and prudential regulators around the world on innovation and digital financial inclusion.
Schan has been a Fellow of the Zicklin Center for Business Ethics Research, a Wharton Corporate Social Responsibility Fellow, an Olin Fellow in Law and Economics, and an American Inns of Court Temple Bar Scholar. He is an elected member of the American Law Institute and a Research Affiliate of the Cambridge University Center for Alternative Finance. Schan is graduate of Williams College, the University of Chicago Law School, and The Wharton School, University of Pennsylvania where his doctoral research focused on macroprudential regulation.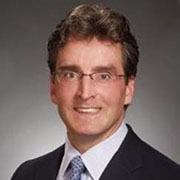 Edward Dumas
Edward Dumas is Lead Markets Specialist at the Federal Reserve Bank of Boston where he assesses risks and opportunities related to Fintech and financial innovation and conducts research on variety of topics. Prior to joining Boston Fed, Ed's experience spans over 25 years including, Managing Director at Bank of America where he was responsible for establishing and conducting advanced system subject matter expert testing of capital management-related processes; Head of Risk Solutions, North America at DST Global Solutions where he was responsible for its risk consulting services and strengthening the company's risk solution; Head of Head of Quantitative Research & Analysis, Finance and Senior Director of Global Treasury Risk Management at State Street; Chief Risk Officer at the Federal Home Loan Bank of Boston; and Head of Capital Markets Analytics at FleetBoston Financial. Among his other professional activities, Ed worked at the Office of the Comptroller of the Currency where he was a principal contributor to supervisory policies for financial derivatives and trading and risk management activities for national banks. Ed has published several articles on asset pricing and risk management practices. He also serves on the Steering Committee for the Boston Chapter of the Professional Risk Managers' International Association, and holds Ph.D. and Masters degrees in Economics and Bachelors degree in Physics.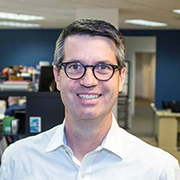 Tim Flacke
Timothy Flacke is Executive Director of Commonwealth (formerly D2D Fund), a mission-driven organization that builds solutions to make people financially secure. Tim helped launch D2D in 2001 and has served on the organization's board of directors since that time, drawing on twenty-five years' experience in the non-profit and private sectors helping working people to build savings. Under his leadership, D2D has grown from a start-up social venture into Commonwealth, a nationally recognized innovation incubator which partners with leading financial service firms and receives support from the world's most respected philanthropic foundations. Tim speaks widely and comments in the media about Commonwealth's work, the need for broader financial security, and the role of fintech and innovation in addressing this need. He has directed signature Commonwealth efforts including the Refunds to Assets project, linking federal tax refunds to savings, and Online IDA, a scalable infrastructure for matched savings programs built on industry-leading 401(k) recordkeeping technology. These and other efforts have thrice impacted the federal tax code and spawned new financial products and public policies responsible for helping hundreds of thousands of Americans to build hundreds of millions of dollars in savings. Before Commonwealth, Tim worked as an independent consultant, author and grant writer in the field of financial empowerment and asset development. He served as a VISTA volunteer in rural Vermont, and earlier in his career, held leadership positions in corporate human resources and risk management for Filene's Basement, Inc. He holds a Masters in Public Policy from the Kennedy School of Government at Harvard University and a Bachelor of Arts in Philosophy from Boston College.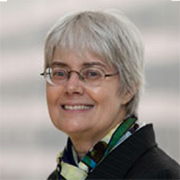 Gail Hillebrand
Gail Hillebrand serves as the Associate Director for Consumer Education and Engagement at the Bureau of Consumer Financial Protection. Ms. Hillebrand previously served as the Financial Services Campaign Manager and a Senior Attorney at the West Coast Office of Consumers Union, nonprofit publisher of Consumer Reports magazine. Ms. Hillebrand clerked for the Honorable Robert Boochever of the Ninth Circuit of U.S. Court of Appeals and practiced law with the San Francisco office of McCutchen, Doyle, Brown, & Enersen. She holds a B.A. in Economics from the University of California at San Diego, and a J.D. from the Boalt Hall School of Law, University of California at Berkeley.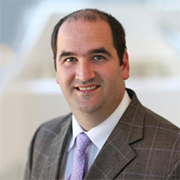 Clinton Key
Clinton Key leads Pew's research on economic mobility, savings and financial security, including conducting original research that explores the savings behavior of Americans and evaluates the potential of programs and policies to improve the financial situation of American households. Key develops and implements rigorous data collection and analysis strategies to create a better understanding of how households save and the role of savings in people's lives. Before coming to Pew, Key was the research director for the asset-building program at the University of North Carolina School of Social Work and a consultant for the Center for Social Development at Washington University in St. Louis. He designed field experiments and statistical investigations into the saving and consumption habits of American households, and evaluated the effectiveness of programs designed to help families save. Key holds a bachelor's degree in sociology from the University of Chicago and a master's in sociology from the University of North Carolina.
Melissa Koide
Melissa Koide is the CEO of FinRegLab, a new organization that leverages technology solutions to achieve public policy aspirations, address regulatory goals, and drive the financial sector towards an inclusive financial marketplace. FinRegLab provides an independent platform for policymakers and regulators, technology and financial sector innovators, and consumer advocates to build an evidence-based understanding of new financial technologies and their impact on consumers and the implications for public policy. Prior to establishing FinRegLab, Melissa served for four and one-half years as the U.S. Treasury Department's Deputy Assistant Secretary for Consumer Policy where she developed and executed the Treasury Department's consumer policies in the areas of credit, student loans, payments, savings, credit reporting, fintech, and financial inclusion. Melissa helped to build the first government offered preretirement savings product, the myRA, and she established the $5 million Innovation Fund to support research and strategies to improve consumers' financial health and their access to safe and affordable financial products and services. Melissa is currently a nonresident fellow at the think tank, the Urban Institute, and before joining the U.S. Treasury Department, she was the Vice President of Policy at the Center for Financial Services Innovation.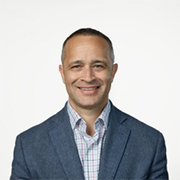 Chris Massey
Chris Massey leads Global Government Relations and Public Policy for Square. Chris brings to Square a wealth of government advocacy experience at the International, Federal, State, and Local level. On behalf of Square and its millions of small business partners, Chris works with policymakers and regulators to understand the benefits of the Square platform to their small business constituents and where policies can be addressed or created to empower entrepreneurs. Prior to joining Square, Chris was the Vice President of Government Relations and Business Development at Zenefits where he was part of an executive team tasked with working with regulators and policymakers at the federal and state level to promote the platform's solution around small business growth and healthcare. As the Director of Government Relations at Lyft, Chris helped plan strategies for Lyft's market launches in their first 65 cities and regions across the United States. His work with Mayors, Governors, Congress, and the White House helped set the course for how Government regulators and policy makers viewed the launch of disruptive technologies at a local level. Chris is a graduate of the University of California at Los Angeles and holds dual Bachelor's Degrees in Political Science and History.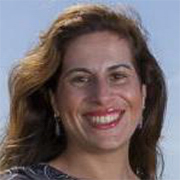 Sarah Morgenstern
Sarah is a principal on the Financial Inclusion team where she focuses on sourcing, executing, and managing investment opportunities that empower households in the United States to achieve and sustain financial health. Prior to joining Omidyar Network, Sarah was a manager at McKinsey & Company, where she led strategy and corporate finance engagements across the private, public, and social sectors. Sarah was previously a consultant at APCO Worldwide in Beijing, China, where she advised multinationals on investment and regulatory affairs. Sarah began her career as a Princeton in Asia Fellow at Dalian University of Technology. Sarah holds an MBA in finance from The Wharton School at The University of Pennsylvania, an M.A. in international economics from The Johns Hopkins University School of Advanced International Studies, and a B.A. in history from Yale University, where she graduated magna cum laude. Sarah is proficient in Mandarin and Spanish.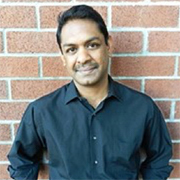 Ram Palaniappan
Ram Palaniappan is a financial tech entrepreneur whose mission is to create products that make money work better for everyone. At his first company, Ram began helping his employees by writing them personal checks when they needed money before payday. This hack to bring flexibility to rigid paychecks laid the foundation for Ram's next venture, Earnin, which aims to reinvent the way people get paid and liberate the over $1 trillion held up every two weeks in the payroll system. Using the app, people are able to access a portion of the wages they've earned anytime they want, without waiting for payday. Earnin currently helps people from more than 25,000 companies access wages that would have otherwise been held up in the pay cycle. Ram holds an MMS from the Birla Institute of Technology and Science and an MBA from Purdue University's Krannert School of Management.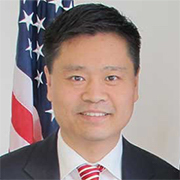 Dan Quan
Dan Quan was Senior Advisor to Director Richard Cordray at the US Consumer Financial Protection Bureau (CFPB). He led Project Catalyst, CFPB's Fintech office. Serving as a bridge between Fintech startups and the CFPB, Dan focuses his work on identifying and promoting innovative technologies and business models that can help solve the most complex issues in consumer finance. Under his leadership, Project Catalyst has implemented and expanded the Office Hours Program, Research Pilot Program, Trial Disclosure Waiver Policy, and No Action Letter Policy. Dan's strong relationship with the Fintech community has ensured that the CFPB is up to date with the lasted market trend and remains a thought leader on many disruptive Fintech developments. Immediately before the CFPB, Dan was a Research Associate at Harvard Business School (HBS). Dan started his career as a management consultant, helping Fortune 500 companies manage asset and liability risks posed by their pension plans. Dan is a Chartered Financial Analyst (CFA) Charterholder.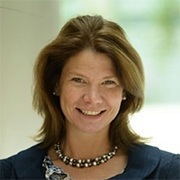 Ida Rademacher
Ida Rademacher is a vice president at the Aspen Institute and executive director of the Aspen Financial Security Program. Since joining the Institute in 2015, Ida has combined her expertise in economic inclusion research and policy with her reputation as a collaborative and creative thinker to expand FSP's efforts to bring to the national forefront a solutions-focused discussion of how America can actually improve economic growth by addressing growing levels of wealth inequality and household financial insecurity. Her efforts have resulted in the creation of several new cutting-edge initiatives, including the Expanding Prosperity Impact Collaborative (EPIC), the Reconnecting Work and Wealth Initiative, and the Aspen Leadership Forum on Retirement Savings. Through these projects Ida and her team are building a cross-disciplinary community of leaders and change agents who, together, are deeply probing critical financial challenges facing U.S. households and shaping market and policy innovations that can improve the financial security and financial well-being of all Americans.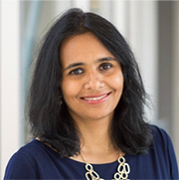 Aparna Ramesh
Aparna Ramesh is CFO of the Federal Reserve Bank of Boston. Prior to becoming CFO, she served as vice president in the Financial Support Office, where she led a number of financial management initiatives across the Federal Reserve System, spanning all 12 Federal Reserve Banks. Prior to coming to the Federal Reserve 10 years ago, she was in Banking (M&T Bank and Cambridge Savings Bank). Over her career, she has held roles spanning product management, treasury, regulatory reporting, corporate finance, strategy, and asset-liability management. Aparna presents routinely on a variety of strategic finance and technical finance topics and is deeply interested in finding ways in which finance, analytics and fintech can positively improve social pain points. She serves on the board of a non-profit, BEST Corporation, that is focused on better jobs. Aparna has three masters, including an MBA from the MIT Sloan School of management. Aparna is a Fellow of the 2017 class of the Aspen Finance Leaders Fellowship and a member of the Aspen Global Leadership Network.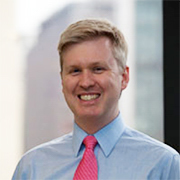 Garry Reeder
In his role as Vice President of Innovation and Policy, Gary will set the strategic direction and be responsible for execution of CFSI's innovation portfolio and policy activities. Gary will also be responsible for leading the Financial Solutions Lab, a community of startups, financial services companies, and nonprofit organizations building solutions to improve financial health in America. Prior to joining CFSI, Garry spent a number of years advising financial service providers and investors on issues related to consumer protection and government regulation, including existing and proposed regulations, supervisory matters, and enforcement actions. He was a co-founder of Fenway Summer — a consumer finance advisory and investment firm; and headed the Consumer Financial Services Advisory Practice at BlackRock. His broad experience in regulatory matters stems from his work at the CFPB, FDIC, US Treasury, and in the asset management industry. Garry was a member of the original team at the U.S. Treasury Department charged with staffing the Consumer Financial Protection Bureau (CFPB) and setting its strategic, operational, and policy priorities. In addition to serving as Chief of Staff, he envisioned and helped develop the CFPB's Project Catalyst, a program focused on fostering consumer-friendly innovation. Garry also served as the FDIC Deputy representing the CFPB and was a member of the Deputies Committee and Systemic Risk Committee of the Financial Stability Oversight Council (FSOC). Before joining the CFPB, he was a member of the Treasury Department's Auto Team, which managed the Troubled Asset Relief Program's (TARP) auto investments, including the $23 billion IPO of General Motors. Prior to his service at the CFPB and the U.S. Treasury Department, Garry spent a decade in the asset management business at Ziff Brothers Investments covering financial institutions and at Sanford C. Bernstein & Co. covering the media industry. Garry holds a B.A. in History from Yale College and an M.B.A from Columbia Business School. He is based out of Washington DC and will be a member of the Program Leadership Team at CFSI.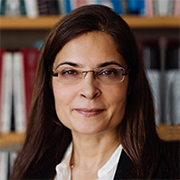 Antoinette Schoar
Antoinette holds a PhD is in Economics from the University of Chicago and an undergraduate degree from the University of Cologne, Germany. She is an associate editor of the Journal of Finance and the co-chair of the NBER Entrepreneurship group. Her research interests span from entrepreneurship and financing of small businesses in emerging markets to household finance and intermediation in retail financial markets. She received several awards including the Brattle Prize for best paper in the Journal of finance and the Kauffman Prize Medal for Distinguished Research in Entrepreneurship in 2009. She has published numerous papers in the Journal of Finance, Journal of Financial Economic, the Quarterly Journal of Economics and others. Her work has been featured in the Economist, the Financial Times, the New York Times and the Wall Street Journal. She also is the cofounder of ideas42 a non-profit organization that uses insights from behavioral economics and psychology to solve social problems.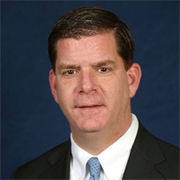 The Honorable Mayor Martin J. Walsh
Martin J. Walsh, a lifelong champion of working people and a proud product of the City of Boston, is the City's 54th mayor. Mayor Walsh was sworn in to serve a second term on January 1, 2018. Since taking office, Mayor Walsh has focused on strengthening Boston's schools, adding hundreds of high-quality pre-kindergarten seats, funding extended learning time and advanced curriculum at more schools, and securing tuition-free community college for Boston Public Schools graduates. The Mayor has led Boston to the forefront of the global innovation economy, by attracting industry-leading private sector employers, upgrading the City's digital infrastructure, and using technology to transform government services — from a parking meter payment app to a new City website. At the same time, he has created powerful tools for low-income workers, including a "learn and earn" job apprenticeship program and an Office of Financial Empowerment. He is the founding vice-chair of the Cities of Opportunity Task Force at the U.S. Conference of Mayors, elevating the national conversation on income inequality.