Bridgeport
Overview
By bringing together educational stakeholders and employers in key industries, Bridgeport's Working Cities Challenge initiative will utilize a multidisciplinary and holistic approach to design a comprehensive and cohesive plan for a system to facilitate youth employment.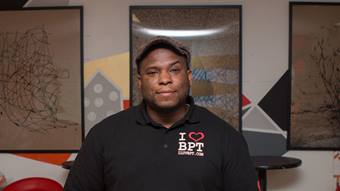 Design Grant
Partners:
United Way of Coastal Fairfield
City of Bridgeport

My Brother's Keeper initiative
Planning & Economic Development department
Health & Social Services department

Bridgeport Regional Business Council
Bridgeport Hospital
Optimus HealthCare
Southwest Community Health Center
LifeBridge Community Services
Village Initiative Project
Cardinal Shehan Center
Bridgeport YMCA
Greater Bridgeport Latino Network
Wade's Dairy, Inc.
WC McBridge Electrical Contractors
Cherry Street Developers
University of Bridgeport
The Workplace
Bridgeport Caribe Youth Leaders
St. Vincent's Hospital
Housatonic Community College
Santa Fuel
Bridgeport Public Schools
Vision:
The Bridgeport Working Cities Challenge initiative's long-term vision is to increase opportunities for youth by significantly improving the high school graduation rate by 25 percent and lowering the youth unemployment rate by 50 percent by increasing the number of entry-level jobs available in emerging sectors, such as sustainability/green jobs.
Economic Growth Challenge:
The economic growth challenge that the Bridgeport team wants to address is the need for greater work readiness among youth and for more career opportunities for youth by addressing barriers related to educational achievement, justice-system involvement, and availability of entry-level jobs in key industries. Currently the unemployment rate for youth is significantly higher than the city-wide unemployment rate. Unemployment rates are also higher for residents of color and residents with lower educational attainment.