Letter from the Editor
With spring around the corner, this issue of Communities & Banking features several articles on farms, healthful food, and nature.
Latino dairy workers in Vermont are the research focus of University of Vermont's Daniel Baker. Sally Ward reports on the Carsey Institute studies concerning food access in rural parts of New Hampshire. Dawn Thilmany, Colorado State University, and Mary Ahearn, U.S. Department of Agriculture, write about young people who are going into farming. And Kathleen L. Wolf of the University of Washington covers the subtle benefits of creating a canopy of trees in downtown areas.
Bangor Savings Bank's John Moore strikes an upbeat economic-development note in his article about using New Markets Tax Credits for redeveloping a decommissioned naval base in Maine. Ashley Belanger and Steve Stein also have encouraging data. They show how high school debate is helping underprivileged youth close the academic divide.
Boston Fed economists Anat Bracha and Julian Jamison share their research on how the Great Recession affected different age groups' confidence in homeownership. And Lucie Schmidt, a Fed visiting scholar from Williams College, demonstrates that the recession, combined with welfare reform, increased poor families' reliance on Supplemental Security Income. Kaili Mauricio finds the recession tied to food stamp use, too, in "Mapping New England."
On the back page, we have some fun with the irony of one of our team receiving a scam letter at home after fiercely combating scams herself. After you read the comic, please go online to watch the short David DeSouza video of our skit starring Ana Patricia Muñoz and Jermaine Hamilton and featuring a score by economist Jeff Fuhrer.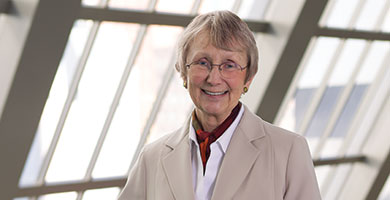 Be in touch,
Caroline Ellis
caroline.ellis@bos.frb.org
Managing Editor
Articles may be reprinted if Communities & Banking and the author are credited and the following disclaimer is used: "The views expressed are not necessarily those of the Federal Reserve Bank of Boston or the Federal Reserve System. Information about organizations and upcoming events is strictly informational and not an endorsement."

About the Authors
Caroline Ellis, Federal Reserve Bank of Boston

Resources